It's not only the right thing to do, it also improves your bottom line.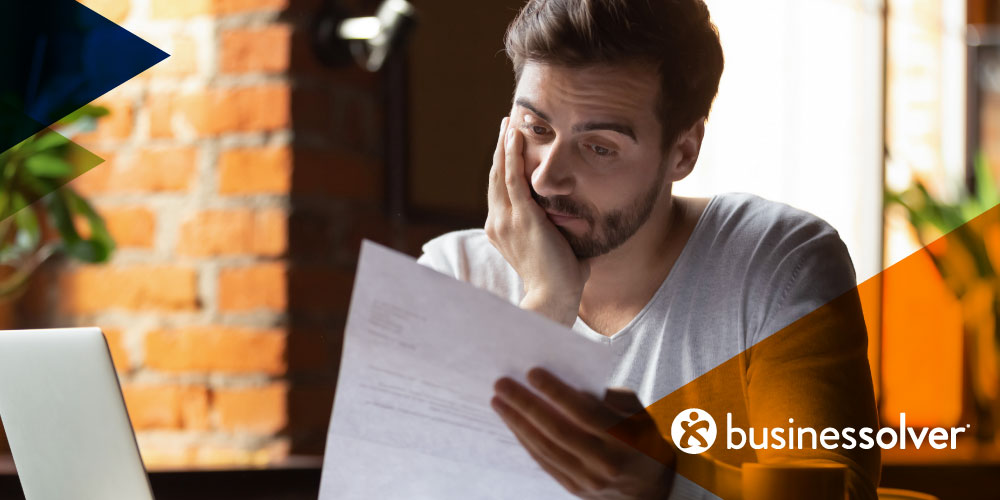 Well, 2020 has certainly been a year to remember—or forget. As HR professionals look forward to ushering in a new year with the promise of a COVID-19 vaccine and a recovering economy, it's important to understand that your employees may still need a lot of support in using their benefits in 2021. In fact, nearly 40% of them have already reported high levels of confusion about their benefits, an increase of 25% over pre-pandemic levels.
Low benefits literacy, combined with an increasingly complex healthcare system and rising costs, makes a strong case for helping your employees maximize their benefits. Fortunately, today's employers have access to an ever-expanding array of technologies and services that can help their employees make the most of their benefits.
In this first installment of our four-part blog series, we'll explore how integrating care navigation into your employees' overall benefits experience can improve their health and well-being while positively impacting your bottom line.
A pluralistic, mysterious, capricious system
The U.S. healthcare system is not known for its simplicity nor its efficiency. In fact, the estimated total cost of waste attributed to administrative complexity alone is a staggering $265.6 billion per year.
"The result (of such complexity) is that the system is pluralistic, mysterious, capricious and impossible for most patients and providers to understand," says Harris Poll Chairman Humphrey Taylor. "We believe this complexity is a major reason why we have the most expensive, inequitable, inefficient and unpopular healthcare system of any developed country, with poor to mediocre outcomes."
A short history
Since the 1990s, healthcare professionals—particularly those treating serious or chronic conditions—have recognized that health outcomes are often directly linked to patients' ability to adequately navigate the complexities of the healthcare system. In the years that followed, this resulted in an increased focus on primary care physicians as the central point of access and the hub for coordinating the care of patients with complex needs.
Fast forward to today and many of these strategies are being used by third-party healthcare navigators (a.k.a., clinical advocates). Not to be confused with the "navigators" who help consumers find coverage options through public insurance exchanges, these individuals are registered nurses or highly trained laypeople.
Their responsibilities include:
Helping patients find and access treatment.
Maximizing employees' understanding of their healthcare plans.
Facilitating more effective use of available services to achieve better health outcomes.
Coordinating individual patient care among multiple providers and services.
Why care navigation will be especially important in 2021
One of the unexpected impacts of COVID-19 has been employees putting off needed healthcare. In some cases, it's been a deferral of care. In others, people are foregoing care entirely. Neither of these scenarios bring about good medicine.
When you incorporate care navigation into your benefits ecosystem, you help all employees, regardless of their healthcare needs. But those dealing with deferred care and facing new ways of accessing the healthcare system will appreciate this value add even more.
And, it makes good business sense
Helping your employees navigate the healthcare system is not only the right thing to do, it also improves your bottom line. One study found that a group of layperson navigators yielded a 10-to-1 return on investment, with average costs for cancer patients receiving navigation declining by $781.29 per patient per quarter. The largest cost reductions in the study were for inpatient and outpatient care, each declining by $294 and $275 per patient per quarter, respectively. And, emergency room visits declined by 6%, hospitalizations by 7.9% and intensive-care unit admissions by 10.6%.
Another study sampled 28 employers and discovered a 17.6-to-1 return on investing in comprehensive care navigation based on the sustained lower-than-market per-member-per-year medical costs. And, when it comes to care coordination for individuals with chronic conditions, yet another study found that employers could reduce their healthcare spend by more than $4,500 per patient per year.
Technology's role
But it's not enough to simply make these services available. Employers must also ensure their employees know about and make the most of the care navigation services available to them. When patients are made aware of these services, 60% make use of them. This is where technology comes in.
A powerful benefits platform coupled with your preferred care navigation partner can help you create an ecosystem that supports convenient employee self-service options and, when needed, personal outreach to enhance the employee experience and improve health outcomes. Powered by individual employee demographic and claims data, the right tech partnership can:
Leverage a deep and data-driven understanding of each employee, not just those with chronic conditions or high-cost claims.
Identify care optimization opportunities and gaps in care, such as missed screenings.
Give employees a single place to go for help with their benefits, often accessible through their benefits platform or mobile app.
Provide employees easy access to benefits experts and nurses who can guide them to the right programs at the right time.
Connect employees to second-opinion services to ensure the accuracy of diagnoses and the efficacy of treatment.
Better health, less waste
These services are not only effective at improving health outcomes, they also help address a great deal of waste within the healthcare system—waste that ends up impacting employers' bottom lines. Each year, failure of care coordination costs the U.S. an estimated $27.2 billion to $78.2 billion per year.
Ready to learn more?
Care navigation is just one of a variety of ever-expanding technologies and services that can help your employees maximize their benefits while reducing your healthcare spend. To learn about the others gaining popularity these days, read the white paper, The Case for a Personalized Employee Benefits Experience.
{{cta('5cc842aa-6c05-4334-9dd7-bf8b20c85552′,'justifycenter')}}