Posted on Thursday, December 17, 2020 by Sherri Bockhorst
Claim denials, surprise billing and coding errors aren't just frustrating. They eat into worker productivity.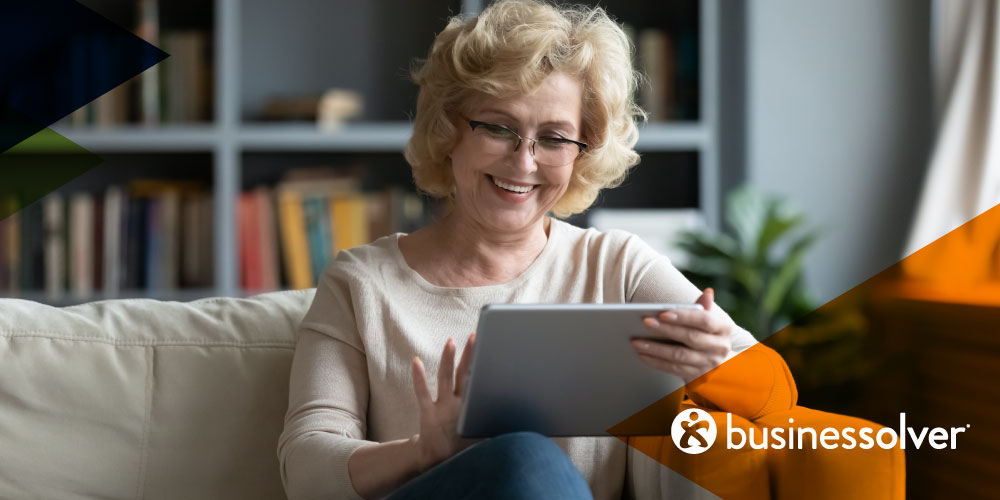 Well, 2020 has certainly been a year to remember—or forget. As HR professionals look forward to ushering in a new year, it's important to understand that your employees may need even more support in using their benefits in 2021. According to a 2020 MyChoice Recommendation Engine Special Report, nearly 40% of employees reported high levels of confusion about their benefits, an increase of 25% over pre-pandemic levels.
Low benefits literacy, combined with an increasingly complex healthcare system and rising costs, makes a strong case for helping your employees maximize their benefits. Fortunately, today's employers have access to an ever-expanding array of technologies and services that can help their employees make the most of their benefits.
In this third installment of our four-part blog series, we'll explore how integrating claims support into your employees' overall benefits experience can improve their health and well-being while positively impacting your bottom line.
Waste, waste everywhere
According to a study by the American Medical Association, inaccurate healthcare claims waste $17 billion annually in administrative inefficiencies. A random sampling of approximately 2.4 million electronic claims also found an average error rate of 19.3% among health insurers. And, another study found that administrative tasks associated with avoidable errors, inefficiency and waste in the medical claims process resulted in an average administrative burden of $2.36 per claim—a cost often borne by patients and their employer-sponsored health plan.
Cases in complexity
Although insurance carriers have made headway in reducing error rates, the employee experience with healthcare claims continues to be compromised by several factors, including:
A 2019 survey found that 44% of Americans have received a surprise out-of-network bill. Among those who had, 68% said the bill was difficult to pay, while 11% said they could not pay the bill at all.
With initial claim denial rates hovering around 9%, employees are spending a lot of time— often on the clock—talking to their provider, insurer or HR team to sort out why their claim was denied. Meanwhile, providers are spending an estimated $8.6 billion annually in appeals-related administrative costs.
Decreased benefits literacy.
Prior to COVID-19, just over a third of employees indicated they were confused about their benefits. Mid-pandemic, however, almost 40% of employees reported high levels of confusion—an increase of over 25%.
While requiring documentation to determine the medical necessity of certain drugs, tests and treatments is vital to controlling medical spend, 28% of physicians say the prior authorization process required by health insurers has led to serious or life-threatening events for their patients. Oftentimes, the patient finds themselves in the uncomfortable—and confusing—position of coordinating the flow of information between their health plan and the provider just to get approval to receive care.
The typical explanation of benefits (EOB) features at least a dozen pieces of information presented in a format and using language that can be more confusing than a mortgage, lease agreement or bank statement. The current procedural terminology (CPT) codes are downright intimidating, while the tables related to charged amounts, negotiated rates, and cost share breakdowns is enough to give one nightmares about impossible-to-solve story problems in math class.
Following the money
Similar to care navigators featured in our first blog installment in this series, claims support representatives (i.e., advocates) can greatly improve the employee experience. Unlike care navigators, however, these highly trained professionals focus more on the financial side of receiving care. Today's claims advocacy services do this by:
Analyzing billing documents to uncover coding errors or troubleshoot issues related to network status.
Providing advocates with access to each employee's real-time benefits information.
Ensuring advocates have a deep understanding of the complex claims process, including CPT codes.
Helping employees through the manual claims filing process when necessary (e.g., for out-of-network services).
Establishing relationships with providers and health plans for expedited claims resolution, including reimbursements.
Helping employees work with third-party entities, such as disability and workers' compensation carriers.
Working with providers and health plans to proactively address common claims filing errors.
Ensuring prior-authorization rules have been followed and assisting where necessary.
Helping employees negotiate terms with providers or establish payment plans.
Ready to learn more?
Claims support is just one of a variety of ever-expanding technologies and services that can help your employees maximize their benefits while reducing your healthcare spend. To learn about the others gaining popularity these days, read the white paper, The Case for a Personalized Employee Benefits Experience.
{{cta('5cc842aa-6c05-4334-9dd7-bf8b20c85552′,'justifycenter')}}