Posted on Wednesday, December 22, 2021 by Rae Shanahan
Don't sweep it under the tree skirt.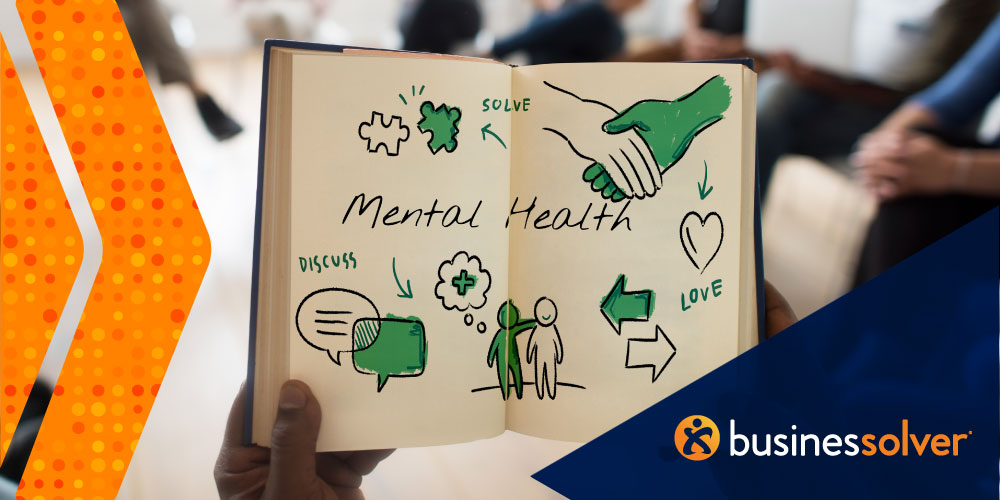 Mental health in the workplace
Yes, it's the most wonderful time of the year, but the holidays are also busy, stressful, expensive, and full of emotions that can be difficult to process.
Even if their workload is ramping down as the end of the year approaches, your employees could be facing some overwhelming obstacles on the personal front. Loneliness is especially common this season, but this year in particular many people are distanced from family or grieving lost loved ones.
How can employers encourage employees to maintain their mental health year-round?
First and foremost, employers can ease the stigma of mental health struggles. It's important to reassure employees that disclosing their mental health will not have a negative impact on their career. By bringing awareness to the topic and making it okay for employees to raise their hand for help, employers can become their biggest ally.
Although 'tis the season of giving, it's worth mentioning that supporting mental health in the workplace brings some serious monetary returns.
When employers commit to addressing mental health by focusing on crisis , the benefits build on themselves year after year. Wellness, as a standard of living, means employees are absent less frequently, less likely to face burnout, and able to more easily collaborate with colleagues.
For the Ebenezers out there, ignoring employees' mental health takes its toll. The disconnect on this issue between employers and employees is astounding. While 71% of employers report supporting frontline workers' mental health, only 27% of these employees agree.
What can employers do this holiday season to support mental health?
This one is so easy you might already be doing it!
Offer a variety of non-alcoholic beverages at holiday celebrations. When the buffet table is full of food and drinks that only some employees can enjoy, people can quickly feel alienated because the celebration doesn't truly include them.
Other ways employers can foster good mental health:
Remind employees of mental health resources that are available to them.
Encourage employees to take advantage of exercise and lifestyle incentive programs.
Or, adjust the investment in your health program if employees aren't engaging.
Erase the stigma of taking time off or adjusting schedules to better meet health needs.
Teach leaders to listen with empathy and remain nonjudgmental in mental health conversations.
At Businessolver, taking care of employees is our passion. We've created this Mental Health Toolkit for you to share. Featuring a guided meditation, mindfulness apps, lifestyle checklist, workplace discussion guide, and more, this toolkit is the gift that keeps on giving.
Happy Holidays to everyone celebrating, Christmas, Kwanzaa, Hannukah, Omisoka, Yuletide, and more!