Posted on Monday, July 16, 2018 by Marcy Klipfel
Despite a handful of well-publicized reversals in philosophy—most notably Yahoo and IBM—American business continues to embrace the concept of remote work.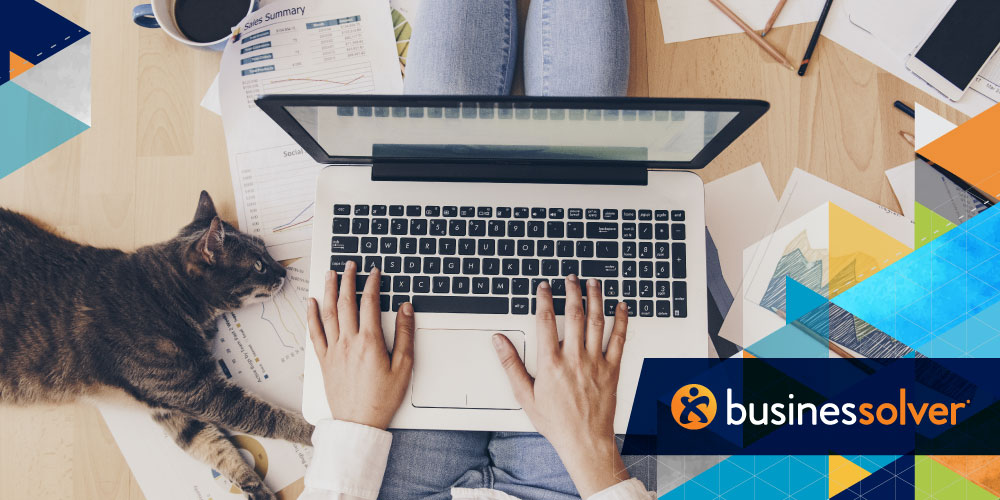 Recent research by FlexJobs showed that 43 percent of people work remotely at least some of the time. But, these employees are generally attached to an office and are exercising periodic work-from-home opportunities that give them flexibility.
The different types of remote workers
In comparison to the occasional work from home employee, a far smaller number never step foot in a brick-and-mortar office, either because they work for an organization that is entirely virtual, or because their employer has one or more physical offices but has chosen to pursue or allow remote workers.
In addition, there are some employers that allow select employees to work from home. This is often because those individuals are experienced and highly valued, and they may have moved or are otherwise unable to continue on-site. Faced with the potential prospect of losing a valuable employee, these organizations take more of an accommodation approach to remote work. They can and will accommodate it when necessary, but it's not an active part of their recruitment or retention efforts.
Culture is key
Other organizations—like Businessolver—view remote work as vital to their staffing model. (In fact, just under 20 percent of our team is remote, which we consider our second-largest office.)
When your remote policy is confined to key employees who have likely already worked for you on-site and have existing experience with your organization and relationships with colleagues, how you manage remote workers is often mostly about ensuring good quality communication channels.
However, when you are actively cultivating remote workers who have the skills and knowledge you need but potentially no experience or foundation with your organization, having a specific remote workforce cultivation strategy and approach is key.
As we have recruited, cultivated and grown a highly successful remote team, we've found these three tactics to be key to success.
Focus on culture. Businessolver has a very intentional culture that is one of our strong differentiators. A foundation of our approach to remote workers (here we call them remote Solvers) is to actively extend that culture, as much as possible, to their experience. For example, we have fully stocked kitchens with a variety of healthy snack at each of our sites. Since remote Solvers don't have access to that perk, we recreate it each month by sending a care package to their home office.

To give our remote workers an option to connect, collaborate, and socialize with others, we developed robust talent hub networks that all remote Solvers are connected to and are encouraged to visit frequently. Visits to their talent hub keep our unique and inclusive culture, which is one of the main reasons people come to work for us, front and center for employees who are remote.
Focus on fit. While the concept of working from home is appealing to many people, not everyone can do it successfully…or for the long term. Generally, we are looking only for experienced professionals, often with previous proven remote work. In order to feel connected, remote workers need to be self-motivated, focused on results and excellence, and they need to have the ability to create and maintain relationships without the benefit of in-person face time.


Onboard in person. Regardless of their position or location, all Solvers spend their first two weeks as employees at on-site training in our corporate office. This not only provides a total-immersion learning experience, it also ensures remote Solvers have a strong initial orientation to our culture as well as the opportunity to lay the foundations of relationships with their team members and other Solvers.



As the war for talent rages on, now may be the time to re-evaluate whether remote work could provide an additional pipeline of talent you haven't previously considered. From an employer's perspective, being able to recruit outside a geographic area means a larger pool of potential candidates, often with more depth of experience than may be available to them within commuting distance of a physical location. Turning candidates into successful remote employees requires a bit of a paradigm shift, but the upside can be significant.
Flexible work schedules are one of the key ways employers can show empathy. Get more insights in our 2018 State of Workplace Empathy Study e-book below.
{{cta('d17d6b01-9393-4fe9-9306-41b7c88d15e8')}}