Posted on Monday, September 9, 2019 by Rae Shanahan
As HR professionals know, the age makeup of today's workplace is more dynamic than it has ever been before.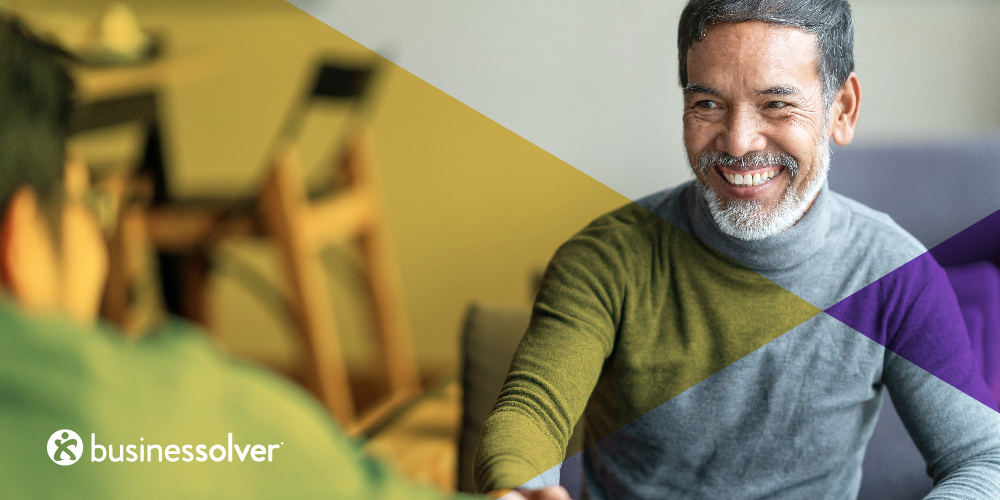 Over the last 25 years, the percentage of workers covered by a pension has steadily declined, pushing many to work well into retirement age. For others, the motivation to work might not be financial, but social. Many older workers find the stimulation and routine of a regular job to be an enlivening feature of daily life, regardless of whether they've reached the defined retirement age.
No matter each individual's reasoning, the data clearly demonstrate this trend. Baby Boomers are remaining in the workforce in greater numbers than previous generations, with 85% of the generation reporting they plan to work at least into their 70s. As the workforce ages and employers become increasingly dependent on this segment of the labor market, it's crucial to stay aware of how they can attract and retain this unique population of employees.
Revisiting how your HR policies impact older workers can improve both employee well-being and your business' bottom line. As you consider how to best acknowledge and support your older employees, here are three techniques to build a mutually beneficial work environment:
Humanize retirement. For many workers, retirement means more than changing their work lives—it's a complete reimagining of how they see themselves as individuals. Options like phased retirement, in which workloads or full-time schedules are gradually reduced over time, may help folks maintain a sense of accomplishment as they grapple with this life stage. Empathetic employers should recognize that retirement, whether phased or full, will become reality for all workers, and the right approach will look different for everyone. Offering total rewards solutions to communicate clearly and regularly about retirement balances and options for changing contributions arms employees with the data they need to feel empowered at this pivotal time. Individual Coverage Health Reimbursement Arrangements (ICHRAs) can help support phased retirement by funding part or all of an employee's health coverage for those under the eligibility threshold.
Encourage connections. Different generations have different styles of working, but that doesn't mean they can't work well together. The institutional knowledge that older workers hold can be invaluable, and finding ways to ensure it remains within your workforce can help build relationships with customers and clients. As younger employees witness these historical processes at play, they have more opportunities to ask questions of seasoned veterans and learn how to execute established best practices. In Businessolver's 2019 State of Workplace Empathy Study, we found that 95% of employees consider face-to-face conversations to be the most empathetic communication channel. HR and leadership should keep this in mind when thinking about team design and management.
Acknowledge caregivers. As some employees loom closer to retirement, they may be faced with another equally challenging life stage: acting as a caregiver for relatives or family members they support. This "sandwich generation" between early adulthood and complete retirement can be challenging financially and emotionally. Make sure your benefits offering includes financial wellness tools, whether it's access to financial planning, savings vehicles or financial support for eldercare. This can help employees plan for retirement and maintain a sense of security in the face of the unknown. Allowing flexible working times and locations makes an impact, too. Sandwich generation employees have a lot to balance and providing them the ability to create flexible working schedules can position employers as their ally and invested in their success.
Today's workforce is made up of four generations, which presents significant challenges and complexities for employers and HR leaders. While important, appealing to only the youngest workers can ignore a critically important population of employees who bring the right experience and skills to the table. To get and stay ahead, care for your aging workforce through a benefits program that keeps them happy, healthy and engaged.
Interested in learning more about how demographics can affect how employees interact with and choose their benefits?
{{cta('2c2db306-6e64-4fc6-abe8-0c13d147089a')}}