Posted on Tuesday, March 8, 2022 by Prudential
If you're no stranger to the ease of ordering things online from groceries to cars, you can thank an API.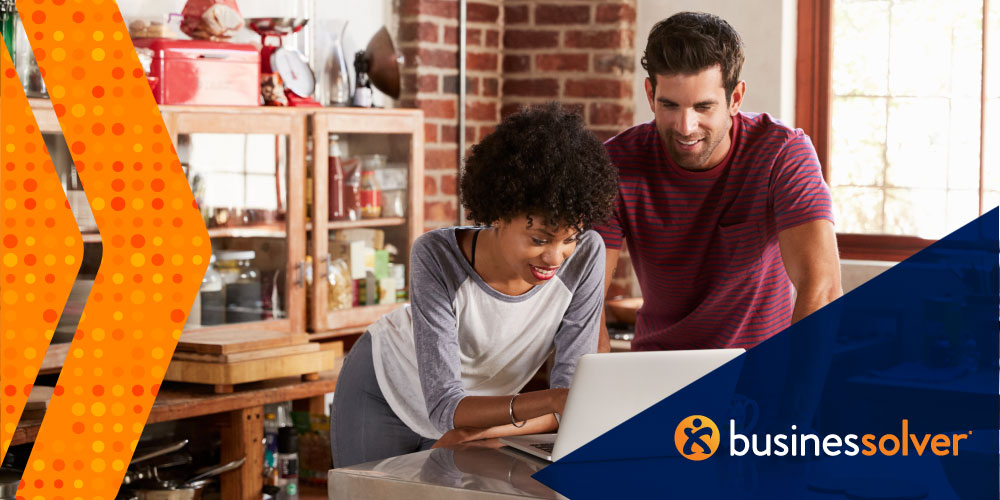 APIs or Application Programming Interfaces are ways that computer systems can exchange data between trusted business partners in real-time or near-real-time. Rather than manually sending a file, organizations can pass data back and forth seamlessly by building an API.
APIs can also make workplace benefit experiences almost as easy as ordering a pizza by improving how benefit technology administrators and carriers interact.
What is today's digital benefit experience like?
Data exchanges are at the core of workplace benefit services and solutions. Most often, this exchange of information happens with data files.
Even today, reports are manually sent back and forth, allowing for things to go wrong – like delays or undiscovered errors in loading files. In this case, this type of digital benefit experience is not ideal for employers or their employees.
A straightforward example is an Evidence of Insurability (EOI) transaction, and the impact if it goes wrong – e.g., if an employer thinks an employee has coverage that they don't, it may lead to an investigation at time of life claim, which is unfortunate for both parties. With an automated EOI experience, there is an instant EOI decision that results in more accurate coverage shared with the employer and employee—ensuring transparency, accuracy, and efficiency.
Employers and their workforce expect accurate and quick results. Companies considered at the forefront of customer experiences deliver a connected, seamless benefits engine, to improve their experience. Through APIs and flexible file formats, carriers can deliver real value through benefit services and solutions that improve workforce productivity and enhance individuals' financial wellness at every interaction.
What are some examples of how APIs improve the benefits experience?
The "big three" value drivers of API in the benefits space include:
Transparency: Employers and employees have better insight into the status of employees' benefits through real-time data exchange.
Accuracy: Real-time data exchange means systems are always in sync and accurate, so data doesn't conflict between companies.
Efficiency: Automated retrieval of employee data through real-time exchange reduces time-consuming manual tasks.
How can I find out about my carrier's involvement with APIs?
Here are a few questions you can ask your carrier or broker to learn how they are addressing data exchange technology:
Do you have strategic relationships with any benefit administration providers?
What type of integrations are in place between you and benefit administration providers?
Do you have an API roadmap for real-time data exchange?
What is Prudential doing in this space?
Prudential understands the importance of real-time data exchange in improving the customer and employee experience, which is why we recently launched PruExchangeTM.
We have created data exchange solutions to meet customers where they are with capabilities ranging from tech-forward API experiences to leveraging the best possible file format – so employers can focus more on more meaningful facets of benefits. The goal of PruExchange is to make data exchange easy, noiseless, and accurate – we work with clients as consultative experts to provide the best solution to fit each set of unique needs.
Our full suite of API solutions offers:
Reduced onboarding timelines
Improved experience for enrollments
Reduced administrative burden
Increased accuracy
Our approach to file formats offers:
Flexibility in file format to allow for ease of transition
Singular data file format options (LDEX or Modular Data Format (MDF)
Reducing onboarding timelines
Increased accuracy
Ease of adding additional products
Prudential believes data exchange shouldn't be a pain point or difficult – which is why we are investing in driving the industry toward a standardized benefits delivery method that connects all benefits technology partners and carriers. We are co-leading the LIMRA LDEX API committee and are an active participant in the LIMRA LDEX committee.
Please check out our interactive Ceros experience to learn more about PruExchange and contact us to learn more about API technology.
For more information on our Pinnacle Partnership with Businessolver click here.
©2022 Prudential Financial, Inc. and its related entities. Group Insurance coverage is issued by The Prudential Insurance Company of America, a Prudential Financial company, Newark, NJ.
The Prudential Insurance Company of America, Newark, NJ.