Posted on Monday, December 27, 2021 by Businessolver Team
A staggering 40% of us have less than $300 set aside for emergencies.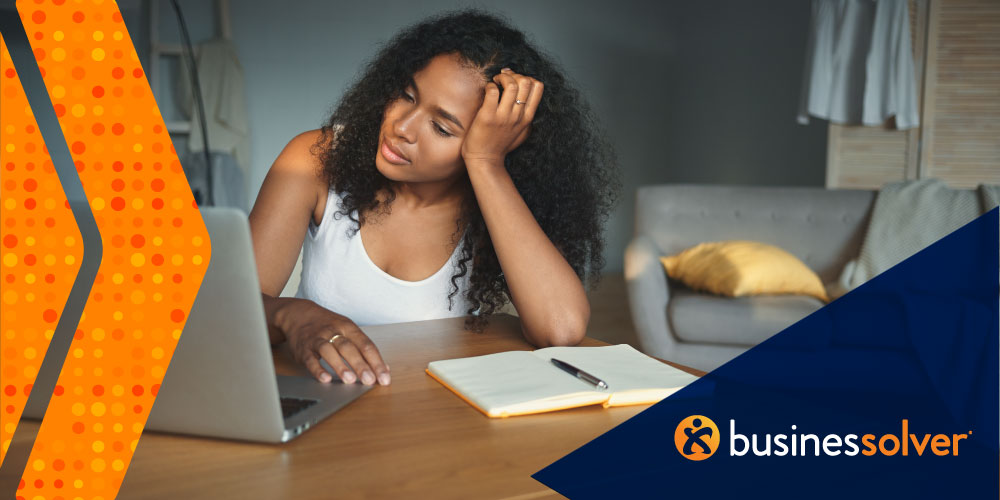 Goal Accounts for employees can help in emergencies.
Debt from overspending on credit cards, financing higher education, tending to medical needs, and other financial circumstances holds people back from having the financial freedom they need and want for their lives. It also can cause extreme financial stress and anxiety, which can lead to health and productivity problems.
How to help employees combat financial stress
Goal accounts are one way employers can help employees combat financial stress.
When workers aren't worrying about their mortgage payment, they're more likely to perform better at work. Nearly half of employees report needing to attend to personal finances while on the clock.
Higher employee productivity is an obvious benefit to helping employees get their financial house in order. But supporting employees' efforts to become financially stable, specifically by leveraging goal accounts, brings even greater potential rewards for employers.
How do goal accounts work?
Similar to retirement or flexible spending account deferrals and benefit premium payments, payroll deferrals for goal accounts can be automatically deducted from an employee's paycheck. Leveraging this "set it and forget it" strategy, goal accounts can help establish a financial buffer for unexpected expenses, preventing further debt and uncertainty.
Unlike other consumer accounts with tax implications, a goal account can be linked to a bank account or debit card, and employees can withdraw funds anytime without penalty.
When good decisions are automated, those small contributions add up to significant savings. In no time, employees can check off life goals like buying a new house or adopting a child. Even if funds are used for smaller necessities, like a car or treadmill, goal accounts can help employees find personal fulfillment and financial peace of mind.
What else do goal accounts achieve?
Here's what I find exciting!
Fostering personal fulfillment is competitive.
Having extra money in the budget greatly increases quality of life. Beyond finding some mental reprieve, the savings can be used to get healthier, start a side–hustle, or enjoy time with family. All these goals have ROI.
Healthier, happier people tend to make more productive, positive employees. Plus, hobbies and side-gigs develop entrepreneurship, giving people the confidence and real-life experience to take on new opportunities.
When leaders not only encourage, but know, what these passions are, they can incorporate aspects of them into an employee's job description. Pairing responsibilities with personal interests creates satisfied and loyal employees. Stewart D. Friedman, author and professor, says, "If I account for the interests of the whole person, not just the work person, I'm going to get more value from them."
New year, new finances
Finally, with the new year right around the corner, now is an excellent time to build goal accounts into a benefits strategy to capitalize on employees' new year's resolutions to pay off student loans, prepare for a family, or the classic, eat healthier and lose weight.
With all this to consider, some of your workers may want to increase their contribution and others may be thrilled to remember an account they forgot about.
Get a behind-the-scenes look at goal accounts. Download the solution sheet here.