Posted on Thursday, June 8, 2017 by Marcy Klipfel
Historically, access to mobile health meant that your doctor made house calls.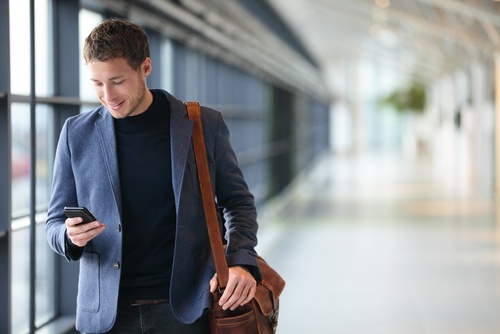 Today, thanks to smartphone technology and more than 250,000 apps, mobile health access is unlimited – people can easily track their wellness goals and stay engaged throughout their health journeys, all without a healthcare provider.
These tools are now so popular (and cost-effective) that employers have integrated them into workplace wellness programs: 35 percent of companies currently use wearable devices to develop effective, value-driven wellness programs.
This is a great step toward engaging employees in wellness, and can be an effective template for extending that engagement to benefits overall.
Research shows that half of employees don't understand their benefits, especially startling given healthcare's uncertain future and rising cost. In 2016 alone, healthcare costs rose the most they have in 32 years. Employees are also paying more for deductibles with half of U.S. workers with single coverage health insurance plans paying a deductible of $1,000 or more, up from 31 percent in 2011. Employees clearly need to tune into how their benefits work and regularly engage with them. And that's where mobile comes in.
To help bridge that engagement gap and encourage employees to better understand and keep track of their benefits, Businessolver recently launched our MyChoice Mobile App, which lets employees use their benefits anytime, anywhere. The app allows users to store all of their medical ID cards, upload dependents' information, monitor their deductible and confirm current benefits coverage. They can also contact a representative through the app for real-time help with questions about benefits and enrollment, and access required documentation. Over time, the increased convenience and ease will encourage employees to more frequently use their benefits and better manage their wellness.
Making benefits more accessible, easier to understand, and easier to use through mobile platforms is one of the first steps to improving how employees use and engage with their benefits. Visit our website to learn more about the app and how it can help engage your workforce.
{{cta('943ddb2c-899f-4cce-9df6-aec719329701′,'justifycenter')}}