Posted on Monday, June 3, 2019 by Rae Shanahan
It seems like just yesterday that the HR hubbub about engaging Millennial employees was at an all-time high.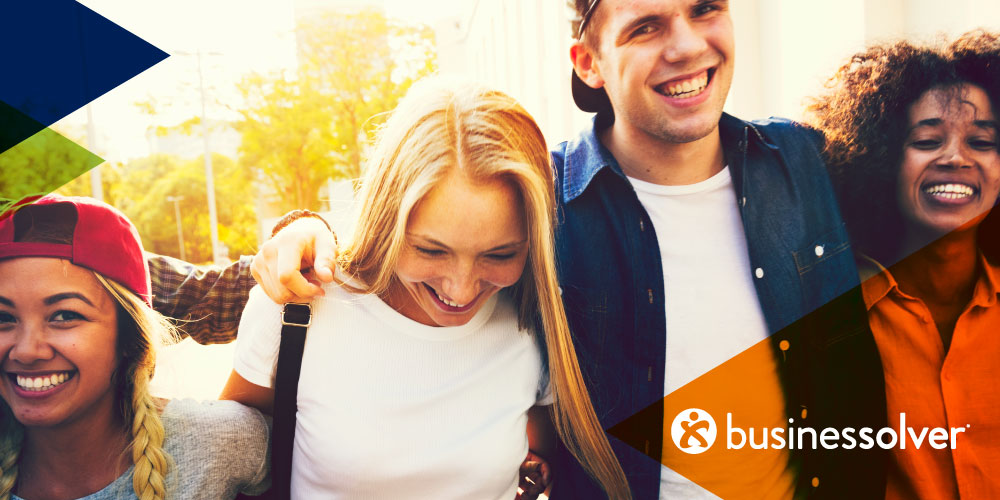 As many employers are still devising plans to build empathetic workplaces for the Millennial generation, the next generation of workers is already sending out their resumes and joining the professional workforce. It's time for employers to get ready for Gen Z.
Defined as those born after 1996, the oldest Gen Z'ers have just graduated and are joining the workforce. While Millennials currently make up the largest generational segment of the labor force at 35%, Gen Z is inevitably gaining their own foothold, making up 5% of the labor force as of 2018.
Creating workplaces that attract and retain a new generation has always been an HR challenge, particularly when it comes to benefits. Our recent research shows that younger employees have the least familiarity with benefits, and as they take their first job out of college, these employees are now immersed in financial management, many for the first time. Employers need to recruit these workers and ensure they're engaged in their new roles, but a lack of benefits literacy means Gen Z'ers may not understand the value of their benefits, or how to support their own financial well-being.
But that doesn't mean they don't want to learn. Gen Z'ers, a fiercely independent generation, are deeply aware of the need for good grades and accomplishments to build a successful future. In fact, 91% of Gen Z'ers would be comfortable with their universities using tracking analytics if it would help them get better grades. Where Millennials highly value teamwork and collaboration, Gen Z'ers are more likely to say, "I can do it myself!"
Understanding these differences is the empathetic employer's key to supporting Gen Z'ers as they interact with employee benefits. Here are some tips to consider as you welcome these newly graduated employees to the fold:
Need more help communicating benefits to your multigenerational workforce? Check out our on-demand webinar below.
{{cta('d33bb04f-cdff-4688-9525-c90b5f1ba645′,'justifycenter')}}