Posted on Tuesday, October 27, 2020 by Rae Shanahan
It's that time of year for those in HR and benefits, the super bowl, the big time – it's annual enrollment!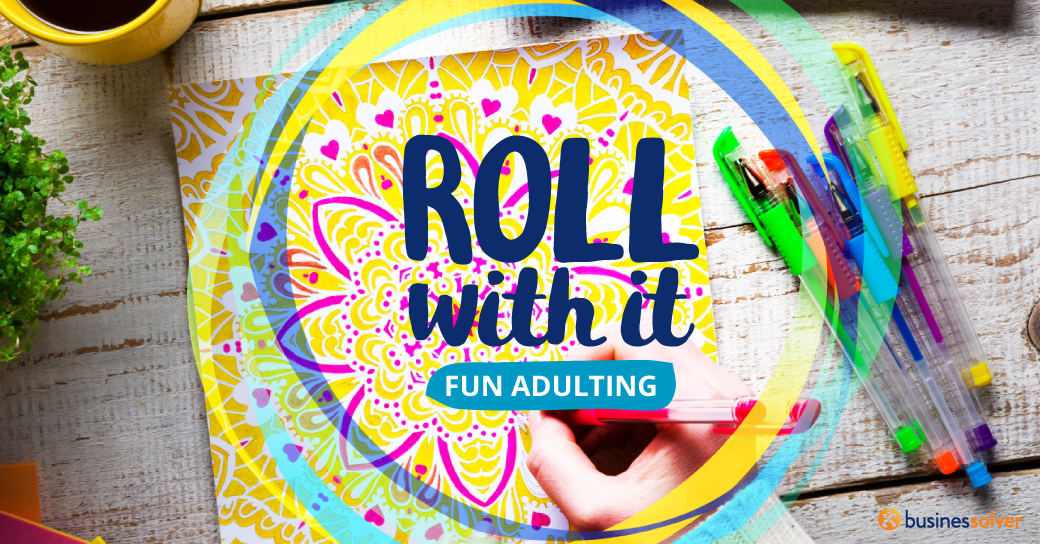 Let's face it. This year's annual enrollment isn't going to look like any other in history. COVID-19 has forced a lot of creative and strategic pivots this year. And we know it's been a lot!
That's why we put together a fun digital AE kit for you to take a break with. It includes delicious recipes, coloring book pages, chill music and more.
Explore the sections.
Better than Rollie Pollie Pudding
You can't roll with the punches like a champ if you don't have the right fuel in your tank! Here are some roll-ific recipes for you and your kiddos to do at home.
Music feeds the soul! Here are some curated playlists for you to jam or relax to while you Rock 'Enroll this AE.
Adult coloring is 100% #adulting at its finest. Grab a glass of vino and unroll yourself after a long day of work (or for the kids after school!) with some fun coloring pages.
AE is all about your employees, take some time for yourself to recharge and water your own pot with some personal growth podcasts. Can't wait to see you bloom!
Grab your ear buds and roll the tape. Or…press play. Plus, you can share the podcast love with your little ones too.
Time to get outside for some fresh air and fun so you can put your best foot forward at the office. Fresh air is good for the mind and body. Here are some outdoor activities for you and your family.
Click the button below to start exploring!
{{cta('270b7eeb-7213-41a8-b04b-7b05356de809')}}