Posted on Thursday, June 16, 2022 by Businessolver Team
Even if you don't currently offer paid time away, there are a variety of thoughtful ways employers can show their appre
ciation for their Black employees.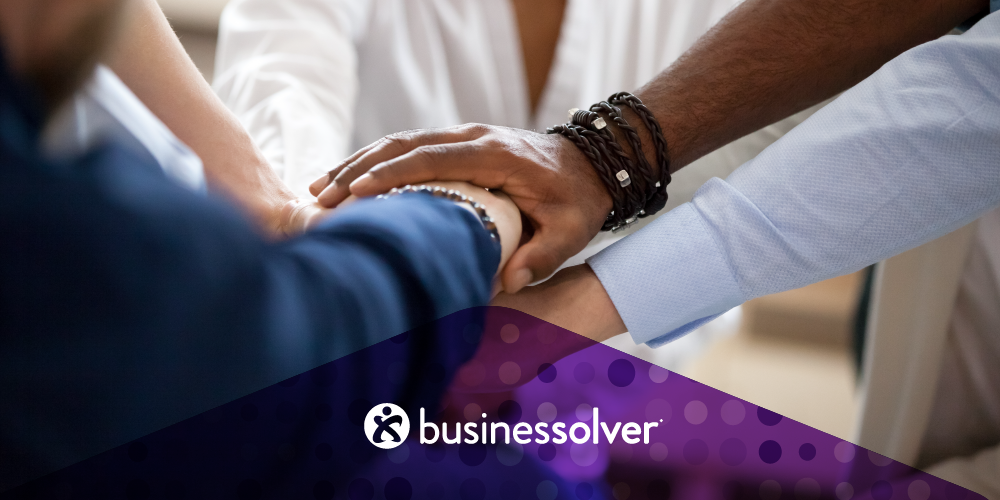 How does the first federal observance of Juneteenth connect to a 1994 lawsuit against McDonald's?
Search any and all civil rights or racial/social justice literature, and you're almost certain not to find the name Stella Liebeck.
Still, as I gathered my thoughts and feelings about honoring the first federal observance of Juneteenth (officially named a federal holiday by President Biden in 2021), I kept thinking back to Stella—and how her response in the aftermath of a poor customer service experience nearly 30 years ago aligns to how I (and perhaps other Black Americans and allies) feel today.
Legal scholars and 90s pop-culture enthusiasts know Stella as the woman who, after getting third-degree burns from a cup of hot coffee bought at McDonald's, sued the fast-food giant in 1994 for gross negligence. She was awarded nearly $1 million in damages.
It was an awful, but unintentional, accident with a 49-cent cup of drive-thru coffee. Stella had to be hospitalized for eight days and continually treated for two years after as a result. And while case history reveals she'd originally been willing to settle with McDonald's for her medical costs alone (about $20,000), she sued and won significantly more—simply because the company minimized her pain.
The point being, impact outweighs intent.
Align employee benefits with authentic workplace behaviors to ensure Juneteenth impact matches intent.
According to the 2022 State of Workplace Empathy DEI Report, despite record-setting investments from American brands and businesses to reduce racial inequality since George Floyd's murder in 2020, Black employees are not feeling the impact of workplace efforts to improve diversity, equity, and inclusion (DEI) congruently to the intent of those programs.
In fact, they're feeling the opposite: feelings of belonging, equity, and inclusion at work are at their lowest levels among Black employees since we began surveying according to race/ethnicity in 2019.
According to early data from the International Foundation of Employee Benefit Plans, just 30% of employers will observe Juneteenth this year by closing their doors and giving employees a paid day off (up from a meager 8% in 2021)—compared to 92% of employers that annually do the same in observance of July 4.
The vast discrepancy in workplace observances for one day of freedom versus another is the type of microaggression, or subtle act of exclusion, that can instigate "hot coffee reactions" similar to Stella's: startled, hurt, and ready for confrontation before reconciliation. Also like Stella and the response she received from McDonald's, if employees' pain is minimized, the intensity of the response can quickly escalate—even if that isn't employers' intent.
Impact outweighs intent.
To best honor this significant holiday, executives must discuss the larger implications for their people.
As Juneteenth approaches, I'd encourage employers, especially HR/benefits professionals, to weigh the intent of how they choose to observe the holiday (or not) against the impact that observance could have on Black employees and non-Black allies:
Offering an observance that is superficial, tone deaf, and/or offensive.

Looking at you, Juneteenth

ice cream

and

party favors

. I don't have the arrogance or audacity to speak for all Black people—except this time. I feel confident in speaking for all of us when I say plainly: Don't do this. The ice cream has been pulled from the market anyway, and that's frankly the best thing I can say about it. The impact of these displays is offensive to the point of being laughable, and I literally have no idea what the intent of them is beyond profit. Whatever it is, it surely isn't highlighting the pain and pride that Black people have in honoring this holiday.




Making a statement and/or observance that is misaligned with corporate culture/values. For

employers that close July 4 but not Juneteenth, I'd simply ask: Why not? And then let the answer to that question lead to a broader one about organizational values and culture, and what those values and that culture signal to employees about what—and who—matters. Obviously, being a genuine corporate ally means more than paid days off, and employers can certainly observe Juneteenth meaningfully as a "day on." But if the mere question of a paid holiday sparks a "hot coffee reaction" from an employer, I'd encourage them toward empathy and consider how employees feel on the other side.



Saying/doing nothing.

There isn't likely an employee—of any race or ethnicity—who hasn't heard of Juneteenth and its significance by now. The holiday was thrust into the national spotlight in 2020 after more than 150 years in the cultural shadows, leading to the upcoming federal holiday and more prominent community celebrations. Simply letting the holiday pass silently may yield some of the most forceful "hot coffee reactions" from employees, especially since it means leaving an educational opportunity on the table about why the holiday matters so deeply to so many.
Turning down the temperature to address—and ultimately, avoid—"hot coffee reactions" in workplace culture can help employers advance DEI efforts in a positive and meaningful direction beyond the Juneteenth holiday.
According to Dr. Cathy Royal, PhD, the true question isn't one of how to avoid "hot coffee reactions," but rather: Why is the coffee so hot? "It's because that coffee pot has been brewing for over 400 years. And no one has ever turned the temperature down; no one has ever even looked at the stove the coffee was being brewed on," she explained in Businessolver's recent webinar, "Solving the Empathy Equation." She continued that, "cancel culture and wokeness [are things] we use to manipulate that hot coffee pot [and push it away]. And so, we push it to the edge and of course it tips over, and then we have this explosion of conversation. And then we put it right back in the same spot. Never turn the temperature down, just wash the coffee cups. The bravery in this is to look for people [who] understand what you will gain [from expanding DEI], rather than what you will lose."
For Mary Ellen Slayter, CEO of Rep Cap, a Louisiana-based content marketing agency, it's working collectively against systemic inequality—rather than one another—to avoid burns altogether. "[In the McDonald's instance], there had already been multiple complaints about how hot the coffee was … and that was the ask: Turn down the temperature of the coffee. We should ask ourselves: Why were we in such a tight space to begin with, and why is this coffee so hot? And together we can go talk to whoever is running the coffee and say, 'Can we turn this down? Can we widen this hallway?' The real solution is us working together."
Hear more from Cathy and Mary Ellen on having more authentic and less anxious workplace conversations about DEI to achieve peaceful and positive outcomes: Watch Businessolver's webinar, "Solving the Empathy Equation: Using Science to Close the DEI Divide," available on-demand now.