Posted on Thursday, August 24, 2017 by Josh Holman
I'm so proud, I could burst!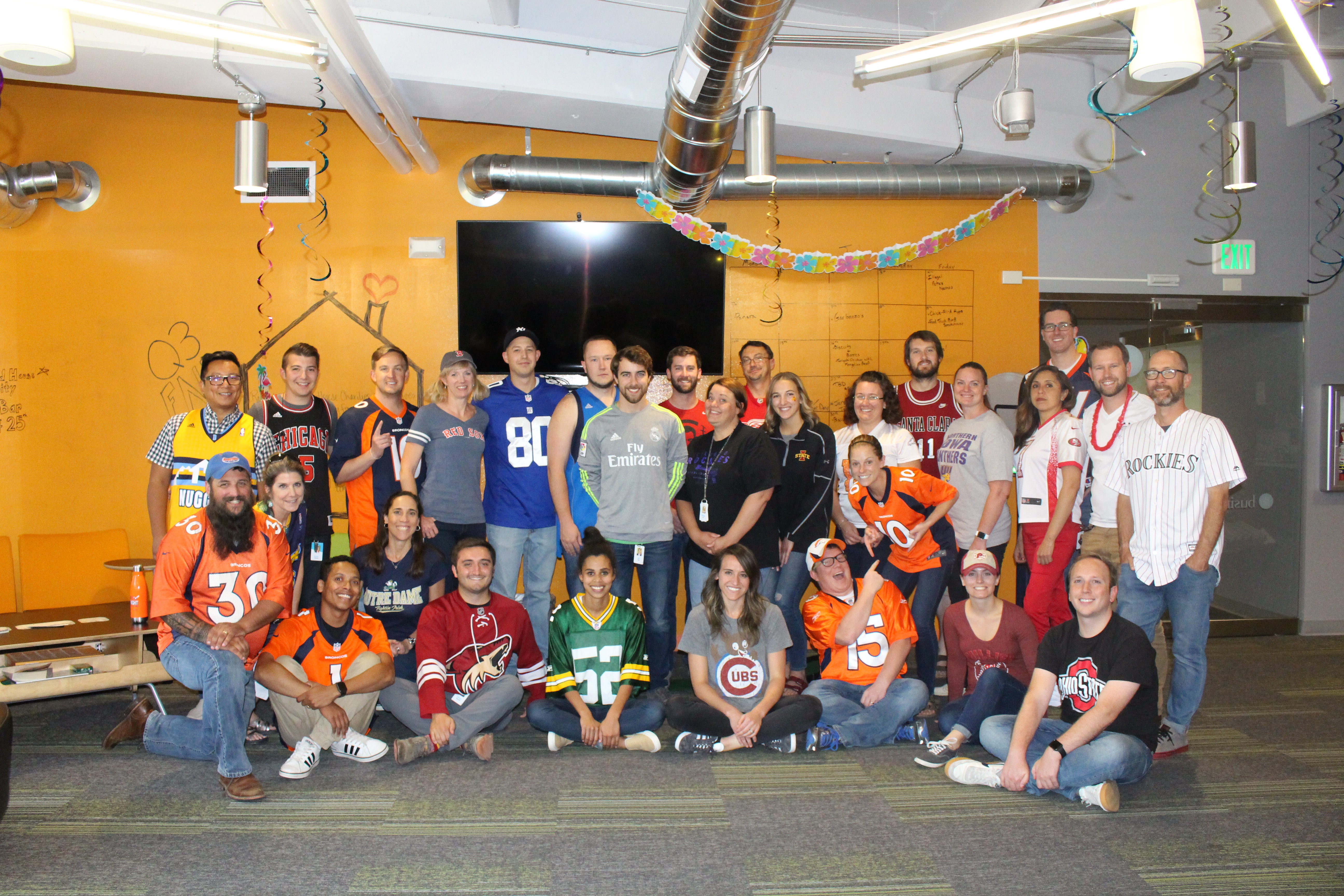 The Businessolver Denver office is celebrating its third anniversary this summer, and there is a lot to reflect on. Not only have we grown to more than 150 employees, but in those three years we've graduated from being a "remote office" to becoming an established Businessolver regional hub.
It's been quite a journey: If you count me as the first Denver Solver, then the Denver office technically was founded 10 years ago, in 2007. I was in sales at the time, and our President and CEO Jon Shanahan challenged me to earn enough business on the West Coast to warrant establishing a formal office.
Challenge accepted.
Five years later, we had enough Western-based clients to establish a Client Services team: Ryan Kelly, Nate Saul, and Brittany Sinnwell were brave enough in 2013 to move from Des Moines to Denver to support a small operations team, and Chris Griffith led the Denver product team as our lone programmer. A year later, Kori Orsinger ventured west as our Vice President of Engagement and Administration. Kori's leadership, flawless organization, and commitment to Businessolver helped us grow from 30 employees to 150+ over the past three years.
As of this year, we have two independent product teams, a service center that can stand toe-to-toe with the one at headquarters in Des Moines, and a Client Operations team that sets the bar in quality executions on a daily basis.
Our culture in Denver and our consistent Businessolver brand shines in the Denver community: Just last week, Governor John Hickenlooper recognized Businessolver as one of the fastest-growing companies in the State of Colorado!
As a Denver native, I'm humbled that an organization I've dedicated my career to can make such an indelible impact on my community. As we celebrate the third anniversary of official opening of Businessolver's Denver hub, I want to thank the pioneers who had the courage to start this office, our new employees who are eager for an endless opportunity to advance your careers, and our leaders, Jon and Rae Shanahan, for their confidence in me to start a second office.
Not only are we making a difference in our beautiful Denver community, but our growth will continue. By next year, we will have more than 200 employees bringing #SolverSoul to the Centennial State!
Check out how we celebrated our three year anniversary on Facebook.