How can employers help employees navigate COBRA subsidies?
Today, the U.S. House of Representatives passed the $1.9 trillion pandemic relief package, which will likely be signed into law by President Biden this week.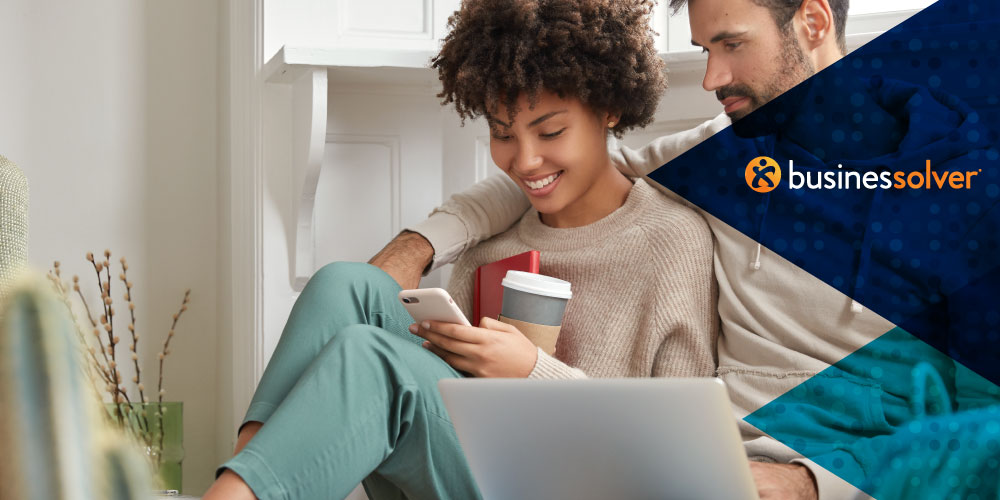 Among many provisions in the bill—such as stimulus checks for Americans and unemployment benefits relief—is a 100% COBRA subsidy provision for some eligible individuals impacted by the pandemic. Diving into a detailed study from the last round of COBRA subsidies in 2009, there are some clear lessons to help employers to ensure impacted individuals across all salary bands, socioeconomic groups and ethnic groups have the information and access they need to take advantage of this relief measure.
What can we learn from the last COBRA subsidy?
During the economic downturn in 2008/2009, the federal government instituted a federal subsidy for COBRA. The American Recovery and Reinvestment Act of 2009 (ARRA) provided a 65% federal subsidy for Americans that lost their healthcare due to an involuntary termination of employment. The Department of Labor performed an extensive review of the ARRA eligibility and enrollment data.
Between the COBRA administrative experiences and the statistical insights provided by the Department of Labor's Evaluation of the ARRA COBRA Subsidy: Final Report, we can take some notes from the previous subsidy experience that may be applicable to the upcoming COBRA subsidy.
Are employers adequately communicating the subsidy option?
The Department of Labor typically provides a template for a notice to be used to communicate eligibility for the subsidy to qualifying participants. As with ARRA, it is expected that most employers will adopt the DOL model communication, as it is commonly seen as the best way to demonstrate good-faith compliance with the requirements. While this demonstrates compliance and that is an understandable priority for employers, there are some potential opportunities for improved communications. Consider these statistics from the ARRA subsidy research:
Only 31% of subsidy-eligible individuals reported awareness of the subsidy, with the majority of those indicating awareness identifying notices from their employers as the source of their information.
Awareness of COBRA was lowest among those populations considered members of disadvantaged groups.
How is the subsidy option different in 2021?
There are other key differences between 2021 and 2008/2009 that can impact the adoption of COBRA, even with a hefty government subsidy. These variables include the delay from the onset of the pandemic and initial economic downturn and the introduction of the subsidy.
With over a year of increased unemployment, many individuals may have found other means of providing coverage for themselves and their families, including the Healthcare Marketplace, which did not exist in 2009. Nevertheless, employees may find that the COBRA subsidy offers them financial advantages that are not included in the marketplace plans—such as access to richer benefits packages and continuity of in-network providers.
The potential for a 100% subsidy simplifies some aspects of administration and communication, relative to a 65% subsidy, which will make communication of the plans easier, although the prospective nature of the benefit will likely introduce some additional questions from participants and employers.
Based on the lack of awareness reported following the ARRA subsidy, many employers may choose to supplement communications mandated by the guidance with additional communications to their impacted populations.
Another considerable difference between 2009 and 2021 is that in 2021, the employer mandate is in effect. The mandate has provided for an increase in the populations that are offered group health benefits, and therefore more workers are likely to be COBRA eligible.
In 2009, there were noted variations by industry and income levels, which may be less material in 2021 based on the increased availability of employer benefits for lower income positions.
While this may increase the availability of the subsidy to disadvantaged populations, it may also increase the value of targeted communications to those impacted who aren't as familiar with COBRA or who don't yet understand the opportunity this subsidy presents to them.
How can we tackle equity through communications?
The research from the ARRA subsidy also shows a clear delineation of awareness of COBRA based on race. Per the report, 74% of black workers and 67% of Hispanic workers were aware of COBRA, compared to 90% of white workers.
This awareness also translated into the take-up rate for COBRA—with 41% of eligible white workers electing COBRA, compared to 17% of eligible black workers, and 22% of eligible Hispanic workers. These statistics, again, highlight the opportunity for improved communications and efforts to ensure that all members of the workforce have equal access and understanding of the group health benefits and COBRA.
Income ranges also seemed to play a role in COBRA understanding—with only 73.3% of employees with a household income of less than $36k having an awareness of COBRA, compared to 96.4% of employees with a household income of $84k or more. This awareness, combined with a greater ability to pay the premiums, resulted in dramatically higher enrollments for higher-paid workers.
The report also identified that with the increase in subsidy, there was an increased willingness to enroll in COBRA. This statistic makes a lot of sense, and also prepares employers for a solid increase in COBRA elections. The study found that with a 65% subsidy, 69% were willing to enroll, but if the subsidy were increased to 90%, then 91% indicated a willingness to enroll. That aligns with the expectation that a 100% COBRA subsidy will see near-universal up-take rates for those eligible.
The ARRA subsidy final report contains a lot of valuable insights that may help frame expectations for the upcoming COVID-19 related federal subsidy—but also highlights opportunities for enhanced communications to help ensure workers are aware of and best positioned to receive this support.
During the COVID-19 pandemic, employers have taken considerable steps to support their workforce, including those that may have been impacted by reductions. While the federal COBRA subsidy will undoubtedly provide a lifeline for many of these displaced workers, or under-employed workers, the lack of awareness, especially among disadvantaged workers, creates the opportunity for improved communications.
As part of our commitment to benefits administration, we help our clients navigate the changing state and national legislative environment. After all, we know the risk of being noncompliant is a major pain point for human resources professionals. Check out our COBRA solution sheet below.
{{cta('bdedf017-7681-4f0e-b9d9-b9ca25090ec7')}}