Posted on Friday, May 8, 2020 by Bruce Gillis
The Department of Labor released their final ruling regarding extensions of certain timeframes for employee benefit plans, participants and beneficiaries affected by the COVID-19 outbreak.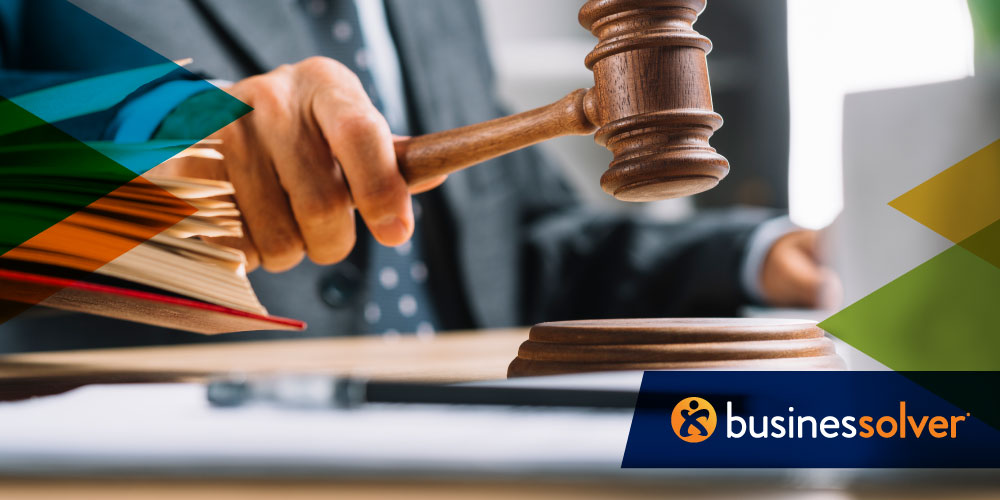 The ruling is retroactively dated as of the first day of the National Emergency (March 1, 2020) and will remain in effect until 60 days after the announced end of the National Emergency, or other such date announced by the agencies at a future date.
So what does this mean exactly?
Just about all deadlines and windows surrounding qualifying life events, COBRA continuation, appeals and claims have indefinite extensions until after the National Emergency has formally ended.
All group health plans, disability, and other employee welfare benefit plans and pension benefit plans subject to ERISA must disregard existing deadlines and due dates for all the following:
Special Enrollment Timeframes
COBRA Initial Enrollment window
COBRA Premium Payment grace periods
Qualifying Event notification by the member or determination of disability
Benefit Claims filing
Appeals and requests for external review of adverse benefit determination
COBRA Qualifying Event Notice date by the administrator
Although it's pretty specific about what you can and cannot do around COBRA and life events. It leaves a lot to be desired. For example, there's nothing in the guidelines regarding extensions for Direct Bill participants – those furloughed or in a leave of absence status as well as retirees populations.
So I cannot terminate anyone from COBRA?
The new ruling does not mean you can never terminate someone on COBRA. Although you can't terminate based on non-payment, the ruling does not include any limitations around exhaustion windows. If someone has reached the end of their COBRA window, they can be terminated from coverage. Here are some other exceptions:
Termination for end of 18, 29, 36 months of COBRA
Termination by request
Termination due to Medicare Entitlement
Other coverage
Aging out of plan/loss of Dependent Status
Divorce
Additionally, it's important to note that there is no explicit direction to update communications or re-notify participants. That leaves a lot of gray area around your SPDs, notices, etc. that you are currently sending. This is something you will want to review and discuss with your COBRA administrator to determine the course of action you wish to take in regards to communications to your participants.
What are the new risks?
Now that people can remain active within COBRA for longer, without having paid their premiums, it adds increased risk to your claim pool. There is some debate among legal interpretations as to whether this rule requires plans to pay claims for periods prior to the premiums being paid – and we are hoping for clarification from the Departments in the near future.
Employers should start thinking about retroactive premium adjustments outside of the carriers standard "retro rules". There will be members who are retroactively terminated several months in arrears once the national emergency ends – how will you manage this with your vendors?
Here are the questions you should be asking.
Carriers: If you have a 60-day retro rule is the carrier going to support longer term for non-payment?
Plan Consultants or Legal Council: Do these changes require updates to your Summary Plan Description or other documentation?
Other Considerations: How you will handle populations that your benefits administration vendor doesn't administer?
How can you reduce your risk?
Communication – Have a solid communication strategy. Prepare for what you need to communicate now and what you anticipate needing to communicate when the national emergency is over.
Explain the options – Ensure offboarded employees know all of their options. COBRA may not be the best choice for all of your terminated employees but they may not understand the marketplace options available to them.
Review your policies – I

f you are self-insured, review your stop-loss policy

and confirm your stop-loss carrier will support the retroactive terminations.
For more information you can watch our video below or listen to our full webinar explaining the ins and outs of the ruling here.
{% video_player "embed_player" overrideable=False, type='scriptV4′, hide_playlist=True, viral_sharing=False, embed_button=False, autoplay=False, hidden_controls=False, loop=False, muted=False, width='1920′, height='1076′, player_id='29141421353′, style=" %}