Posted on Tuesday, August 21, 2018 by Bridget Mortland
Here at Businessolver, we are in constant pursuit of helping employees enroll in the right benefits in the right place at the right time.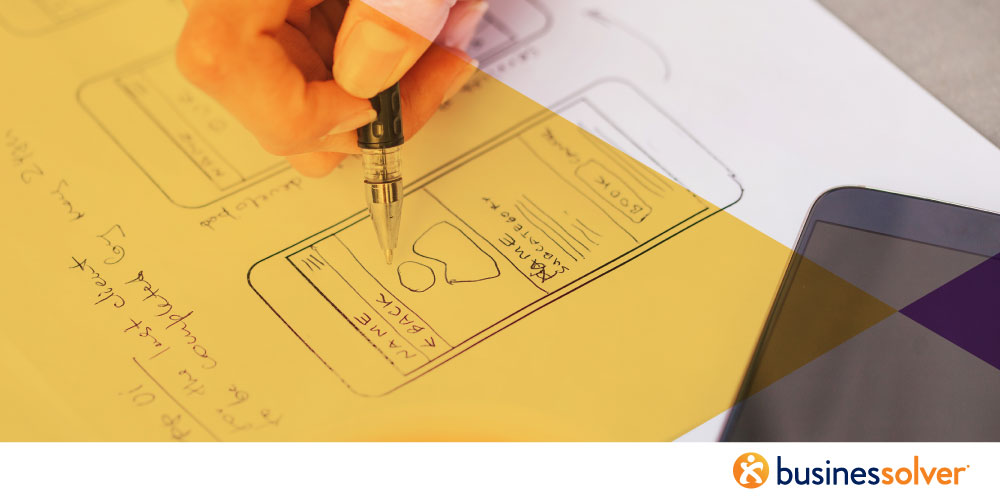 As the UX/UI Manager I help consult and shape the direction of Benefitsolver as it relates to our users' overall experience. This is everything from designing prototypes and conducting research, to setting design standards and meeting with clients and end users.
With a wide variety of activities and deliverables needed on a daily basis, Businessolver has heavily invested in our UX team. In the past year alone, we hired two additional UX Designers and a UX Researcher with an average of 11 years of experience. Our ultimate goal is to identify, vet and design new product features to meet the ever-evolving needs and goals of our clients and their employees.
How do you drive change to Benefitsolver?
A key part of our culture at Businessolver is recognizing that change is constant AND necessary in order to build a product that really provides value to those who use it. We drive change by putting the focus on the end user. We are doing more research, listening even closer to our users, and building stronger empathy for them and what they are trying to accomplish while using our platform.
We are part of every project – from discovery to delivery – to ensure that we have the best solution to the problem we are trying to solve for and validate those designs through usability testing.
Why is it so critical to have a User Experience Team behind our platform?
It's very easy for product teams in any organization to mostly focus on functional requirements. Functional requirements define the rules of how the system will function. These requirements are extremely important and have a clear right or wrong answer. Traditionally, software developers and analysts live and breathe functional requirements. However, in order to create software that is truly valuable to a diverse group of humans, you have to go beyond functional requirements and that's where user experience designers and researchers come in.
Good user experience professionals understand that users are unique human beings with unique problems. Users want tools that not only get the job done but are also easy to use and make sense to them. They want tools that understand and anticipate their needs and provide them with additional information or options to help empower them to accomplish their goals.
We also understand that humans have built-in cognitive biases that have an unconscious influence on how we behave and the decisions that we make. By understanding these biases and their profound effect on how we use software, we can design better solutions that either embrace these biases or try to minimize them. Designing this way makes systems much easier to use and much more valuable to those who use them.
Lastly, it takes a lot of people to create any software platform, let alone one that manages the benefits of hundreds of unique companies. All of those people have great opinions on how the system should work and especially how it should look. Opinions are great, many of them are even well thought out and logical, but in the end, it doesn't really matter what we think. What truly matters is what actual users think. The only way to know what they think is to ask them and build a genuine understanding of their needs. It's our job to put that first… always.
In part two of the interview, Adam talks more about the evolution of UI/UX, provides tips for how to build a better benefits experience, and discusses the most common mistakes made within user experience. Read part two of the interview here.
Want to learn more about how empathy and technology can work together in the benefits industry?
{{cta('2e5dd326-614c-4d37-80ca-12f2761e42a4')}}