Posted on Friday, May 29, 2020 by Rae Shanahan
FFT, or "Effing First Time" is a term used by Dr. Brene Brown, research professor, best-selling author and motivational speaker, to describe doing and adapting to new things in the current environment.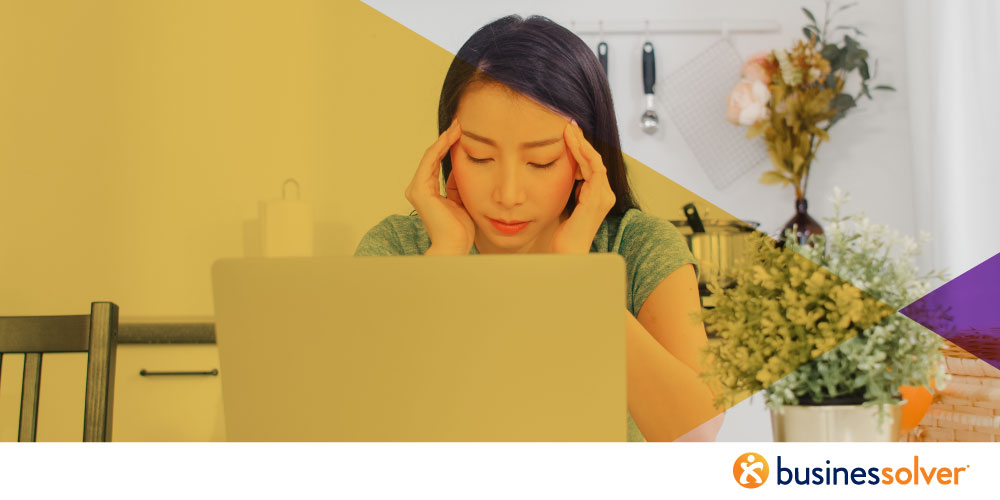 For example, parents becoming teachers, teachers teaching online, employees working remotely. There are a lot of FFTs happening right now including dealing with negative mental health issues due to the pandemic.
Your employees may be feeling a lot of things they've never felt before. Loneliness, burnout, isolation, stress. Since being quarantined for weeks and even months at a time is something that no one has really experienced before, they are grappling with emotions they're not used to feeling. It's important to acknowledge the vulnerability of your employees, especially if they are working the front lines but also if they are working from home, juggling childcare and family needs. And, even if they are single, at home alone.
Preserving positive mental health is not only good for your employees' well-being but also for the bottom line. Think about it. Someone who is feeling isolated, depressed and alone is not going to be the most productive employee. That's the same with someone who is stressed and working longer than normal hours because they don't know how to "turn off" and balance work with their home life.
It's imperative that HR professionals communicate how to cope with this FFT situation. Our recent data revealed that mental health is more important than ever, with 96% of employees saying that mental health is just as important as physical health and 92% thinking their organizations could be doing more.
Here are a few things to do now:
Communicate. In our recent panel, Empathetically Supporting Employee Mental Health at Virtual Vision 20/20 – our panelists, Pam Perry and Kim Powell brought up a great point about assuring your employees that if they share or come forward about their mental health issues that they will not lose their jobs. This seems obvious, yet 64% of employees say that if someone at their company reached out about a mental health issue, it could put their job at risk. Breaking the stigma of sharing mental health struggles needs to start with leadership.
Notice the signs. Is that one rockstar employee not showing up to meetings? Do they seem more tired than usual? Have they done something drastic, like, shave off all their hair? Equipping leaders to know and understand signs of mental distress could make all the difference. Training and learning sessions can help leaders recognize these subtle signs.
Take the pulse. Surveys and assessments have data-backed results and could be a great way to get a pulse on your employee populations. Especially when it comes to getting a better idea of what employees understand about the mental health benefits available to them. Maybe they don't know that you offer an EAP. Focus groups are also a great way to understand which mental health benefits will resonate most with your populations.
Get creative. Schools have onsite mental health professionals, why not offices? Look into creative ways to offer help to your employees. Benefits are a way for you to show empathy and reduce anxiety. Nearly 9 in 10 employees state proof of having employee benefits coverage through their employer reduces anxiety.
We are in an unprecedented situation right now where everyone is a little scared, anxious and vulnerable. There are no clear "right" answers, but employers and HR leaders should feel empowered to help their employees through this for higher engagement, better overall well-being and ultimately, higher productivity. Take some time to listen and get creative in this FFT time.
{{cta('232d2df6-4661-4270-8390-76f0b812bcc9′,'justifycenter')}}