As this summer drew to a close, a palpable sense of excitement crept into my home.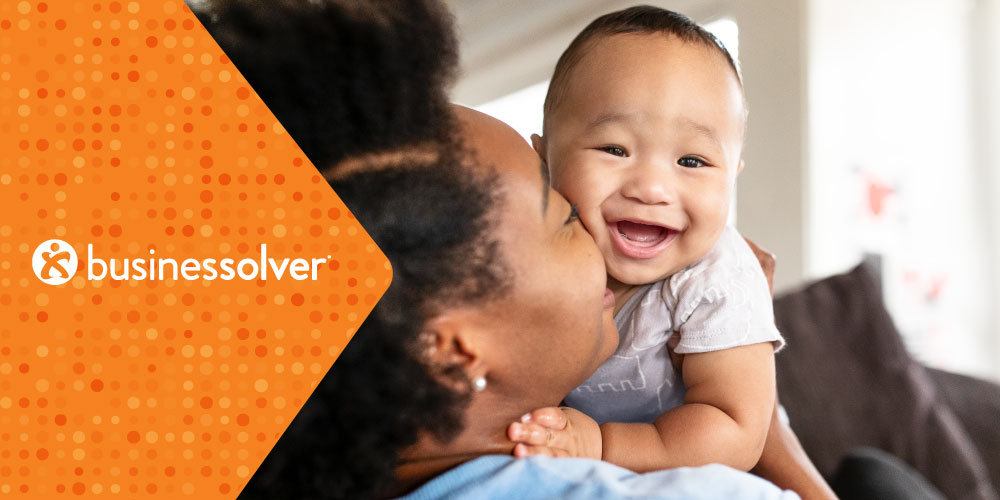 Not only were my two daughters fired up to head back to school after a year and a half of remote learning, I was just as eager for the prospect of a quiet house as I continued to work from home. It underscored that while the past 18 months have been stressful for everyone, working parents have faced some unique challenges.
As daycares shut down and schools shifted to remote learning, we parents were forced to juggle work and family obligations in real time. As those facilities reopen, parents find themselves dealing with entirely new challenges, including a shortage of caretakers and the looming possibility of further, sudden lockdowns.
The impact of these challenges is rippling across the workforce, particularly among women. Over 2.4 million women left the workforce last year, compared to 1.88 million men, according to Pew Research. And many of those that have remained in the workforce have been forced to reduce their hours.
Many organizations stepped up last year to help working parents navigate those issues. Now, they are presented with a new opportunity to offer benefits that can help employees thrive amid these challenges. In particular, more organizations are discovering that offering child care benefits, whether flexible spending accounts (FSAs) to on-site daycare services, can help employees and their businesses.
Better child care benefits improve employee engagement
When my daughters were younger, my husband and I hired a babysitter. I struggled with the idea of a stranger watching our children all day, and I stressed over our decision as I left the house and drove to the office. Eventually, the concern overwhelmed me, and I asked my husband to stay home with our daughters for the day.
While that situation pales in comparison to the child care challenges facing many parents today, I use it to illustrate a larger point: As a parent, it's impossible to focus on work if you are constantly worrying about your child's well-being. The resulting hit to productivity is also bad for employers, who lose as much as $12.7 billion annually due to distracted employees.
As more organizations implement return-to-office plans, it's important to consider the new stressors that employees face as a result. The pandemic's persistence means that schools are just one outbreak away from shutting down again, as we've already seen across the country. Without child care, employees often must reduce work hours, miss deadlines, or even quit their jobs entirely. Providing child care options relieves a massive mental burden, which in turn makes employees happier and more productive.
We're already seeing large organizations step up to help. Overall, half of organizations started or expanded access to parenting and homeschool resources since the pandemic began, according to McKinsey.
Better child care benefits help you stay competitive for talent
The war between talent and employers is over—and talent won.
We see this in the numbers: 3.9 million workers quit their jobs in June, and another one in four plan to do so after the pandemic is over. Many are reprioritizing their personal needs over their professional lives, gravitating toward organizations that offer better work-life balance.
In this competitive marketplace, employers must go the extra mile to attract and retain talent. Better child care benefits are a compelling draw to many workers. Indeed, most Americans believe employers should offer more help with child care, including discounted or subsidized full- or part-time care, according to JUST Capital.
There's a vital diversity and inclusion component to consider as well.
As organizations develop more inclusive hiring practices, it's critical to consider how benefits can help those efforts. Many of the child care access challenges we've seen over the past year have had a disproportionate impact on underserved populations. Embracing more remote roles can not only expand your talent pool to people outside your region, but also to people within it who cannot work in the office fulltime because of parenting duties. Hence, flexibility is one of the most powerful child care benefits an organization can offer employees right now.
Better child care benefits give employees more time to level up their skills
While child care benefits are essential to helping workers succeed in their current roles, reducing the child care mental overhead also frees up bandwidth for them to focus on their futures.
At Businessolver, we anticipated early in the pandemic that employees would take advantage of working from home to learn new skills or hone existing ones. Our employees aren't alone in their desire to level up their skillsets. According to a PWC survey, 40% of workers say they improved their digital skills during the pandemic and 77% say they're ready to learn new skills or retrain.
However, just 31% said that their employers have offered opportunities to learn new skills outside their regular roles, pointing to some obvious openings for organizations to do more. child care is one way to complement those efforts.
Another opportunity for empathetic organizations
One of the most enjoyable developments of the pandemic has been the merging of our professional and personal lives. I love being in virtual meetings and seeing babies on laps, cats or dogs on the sofa, or children working on their homework in the background.
This is a healthy evolution that every organization should embrace. If leaders want to build an organization where workers are engaged and feel accepted, then they must build an empathetic culture where everyone can be their whole selves—both as employees and as parents. child care benefits are an increasingly important tool in doing so.
{{cta('516dc09f-6878-4150-b04a-4d4ade766851')}}