Posted on Tuesday, December 1, 2020 by Marcy Klipfel
It's the most wonderful time of the year…to spend down that FSA!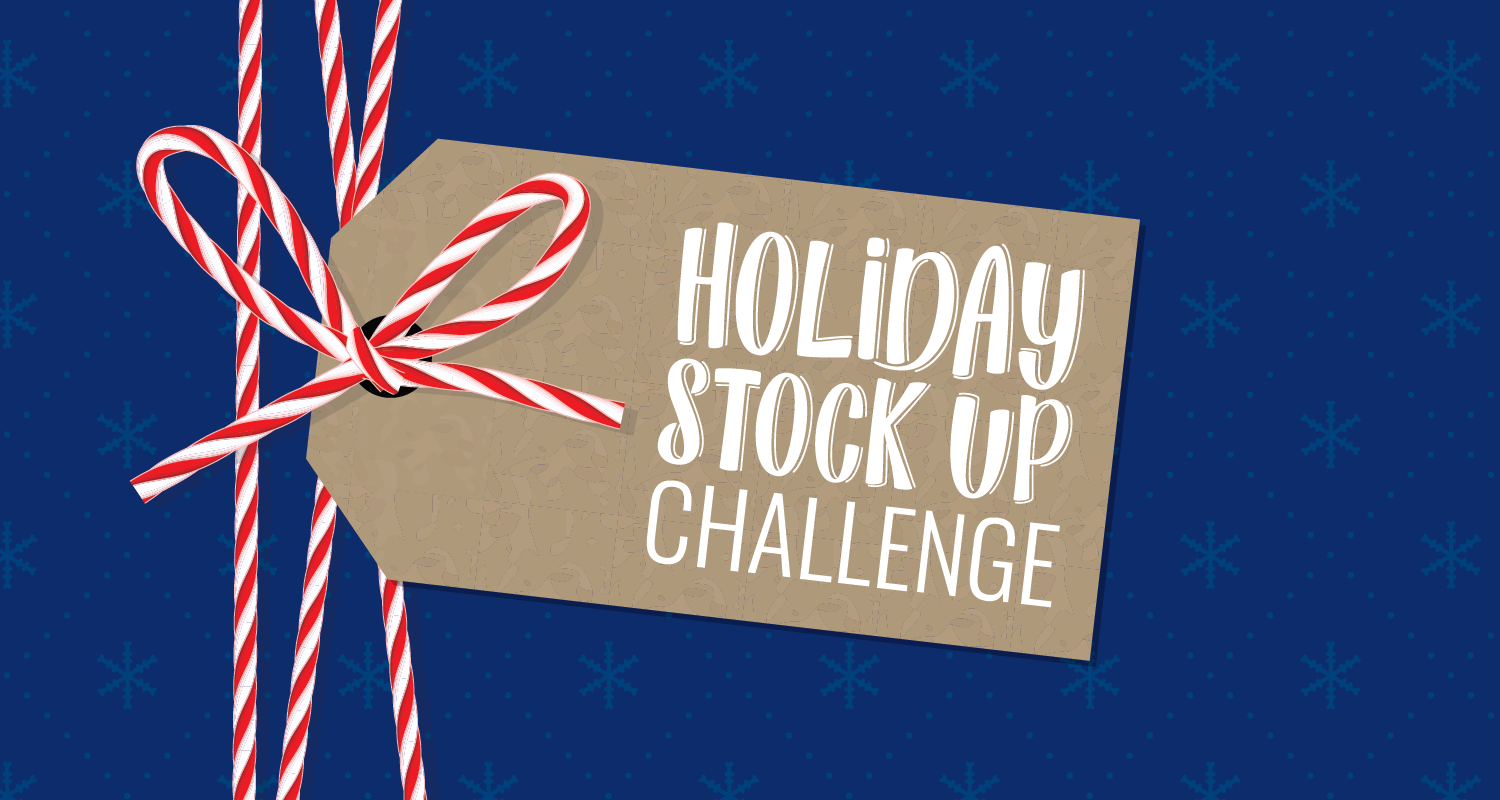 Yes, this year has been a bit off the rails for all things medical—from virtual doctor visits to drive through nasal swabs. Read on to find out how to make lemonade out of your lemons.
We don't need to rehash all the ups and downs of 2020. It was definitely one for the history books. As we approach the end of the year, we at Businessolver wanted to propose a novel approach to end of year spending for flexible spending accounts, or FSAs. If your company offers an FSA, try this with your employees…a little more giving in a year that has taken so much might be a good way to tie a bow on 2020.
A lot of employees had to defer care this year, from regular checkups to elective surgeries, which means many employees are facing the end of the year FSA deadlines with a surplus of elected pre-tax contributions sitting in their healthcare FSAs. If so, perhaps employees could elect to participate in a HOLIDAY STOCK UP CHALLENGE.
What?
As always, FSA funds are earmarked for you and your dependents, so make sure you cover the needs of your dependents with your FSA. As we approach the winter season, stock up on emergency first aid supplies; viral care products, such as cough medicine, thermometers, humidifiers and fever reducers; and see if you can safely schedule end of year dental and vision appointments to exhaust your funds.
Those FSAs are "use it or lose it," and many plans have a December 31 cut-off for spending.
Once you've spent all you can spend and exhausted your FSA funds, there may be others in need who could use your surplus medical items.
How?
Use our Holiday Stock Up toolkit to communicate with your employees, friends, neighbors and social media crowd about what kinds of items local non-profits can use. If they have leftover medical items they are willing to donate to a good cause, we've compiled a HUGE list of worthy non-profits who could use items like first aid supplies and feminine hygiene items in a cash-strapped year.
What else?
You might have a local charity or groups in your area who could use a helping hand. Engage your employees, friends or family with a medical items drive, either via an office drive with central delivery location, designated delivery person or group, or ship directly to the charity. Many non-profit organizations provide a list of items they need online.
Audrey Brewer, founder of Flo Charlotte (NC), would be an eager recipient of such a late-year boost, "It has been a hard year for all non-profits. While we have faithful volunteers and have had some community support, having one more drive to get us stocked up and ready for 2021 would be a great way to celebrate the holidays." Flo Charlotte provides feminine hygiene items to members of the Charlotte community who might not otherwise have access, through homeless and crisis shelters as well as the school system. Charlotte, like many other metropolitan areas, has had its homeless population TRIPLE during 2020.
We're here to help YOU and your employees turn it up for the FSA Stock Up Challenge. We've provided a complete toolkit to help you promote the cause via emails and social channels. Choose your charity or send items to one on our list.
Brewer says, "Just one $10 burden removed from a struggling family is a gift this holiday season." At Businessolver, we couldn't agree more.
Happy Holidays and let's help STOCK UP for the new year!
———————————————————————————————————————————–
Stock up coupon!
The FSA Store has thousands of eligible items, including first aid, cold and virus relief and at-home COVID tests. Start your stock up with this coupon code!