Posted on Monday, July 6, 2020 by Bridget Mortland
This pandemic has truly illustrated which of us is an introvert and who is an extrovert—and I must admit I'm in the later camp.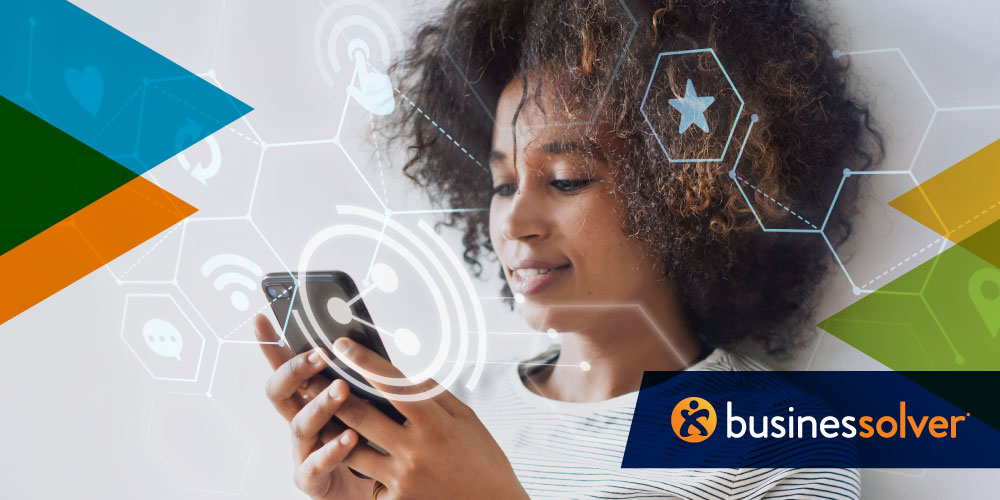 I miss going into the office! Have I enjoyed the extra time back from my daily commute? Sure. Am I more on time for my meetings? Probably. But I'm a social person, I like seeing all the faces at the office and the water cooler interactions. When it comes time, I will happily return to our headquarters and probably never take it for granted again.
While Businessolver is fortunate enough to deploy our workforce remotely, not all organizations have the same benefit. For many of you, business must return to normal, as much as possible, using social distancing practices where possible.
Regardless of whether your employees are at work or logging in remotely, challenges are presenting themselves as you prepare for Annual Enrollment 2021. Virtual engagement takes on renewed meaning and digital interactions will likely have an increased role.
So how are you preparing now for what that will look like?
I had an interesting conversation the other day, about how the challenges we are addressing this year, will change forever, the way we do many things. For many this year, AE will look very different, and it's very possible it will never quite return to the ways of the past. One of those things—on-site enrollers.
For years, companies have held on to an age-old practice, bringing enrollers onsite to help employees enroll in their yearly benefits. But this year, many companies are facing a reality where bringing enrollers on-site is not an option. And as a company who works to solve challenges through technology, I think this creates an opportunity.
As consumers move online, becoming more comfortable with self-service, this practice has gone down over the years, but perhaps, this pandemic will be the trigger that eliminates this practice all together.
Let's review some recent consumer trends.
Speed of service is critical to customers – 90% of consumers prefer experiences that get their answers immediately, at any time of day.
The concept of "normal business hours" has changed – See above. Consumers don't want to be restricted to a 9 to 5, especially considering many people are dealing with more distractions during their day and often need to attend to business later in the day (after say… the kids are in bed.)
Mobile technology has increased consumer comfort with self-service – At Businessolver, interactions with our benefits technology from a mobile device has more than tripled over the last year. Employees want easy access to the technology they need, on the go and in the device where they spend a shocking majority of their day.
It took time for people to grow comfortable with moving away from paper enrollments, but now look where we are! Most HR teams would never go back. As consumers turn to more digital experiences in their personal lives, it only makes sense that they will adapt in their professional lives as well. And as technology grows smarter, the transition becomes easier.
Take our own Sofia for example. As an AI benefits assistant, she is built into the enrollment, guiding employees through the enrollment process. Not only is she asking the employee simplified questions that require very little benefits knowledge, she is also available for the employee to ask their own questions or pull important documents, making it easier for employees to make informed decisions. Kind of like… dare I say, on-site enrollers.
Just as we now ask Alexa for weather updates or Siri for directions, there's no reason we can't turn to AI assistants like Sofia to help us enroll in our benefits.
Take the consumer trends above,
Sofia is available immediately. No waiting in line or for an appointment. When you are ready to enroll, she is ready to assist.
AI assistants don't work a 9 to 5. They are available at all times of day and on the weekends. This allows employees to enroll in their benefits with a spouse by their side or after the kids have gone to bed.
We are already on our phones! Employees can be encouraged to use their phones to enroll in benefits, without the need of computers or even internet if that's a concern. (And don't get caught in the argument that not everyone has a smartphone… 81% of Americans own a smartphone.)
The pandemic has forced a lot of change in a very short time, but not all that change is bad. As we innovate and adapt our way forward from this disruption, it provides an opportunity to do things differently.
This Thursday, we will have a second part discussion around benefits planning and communication for AE. Join us as we think a bit differently for how we will make this year's AE, the best yet.
{{cta('b8ca4e4e-00de-41ad-916b-f5302515043d')}}