In a world where kids can set timers by talking to their smart watches, I can't help but laugh at the ease at which AI has infiltrated our daily lives.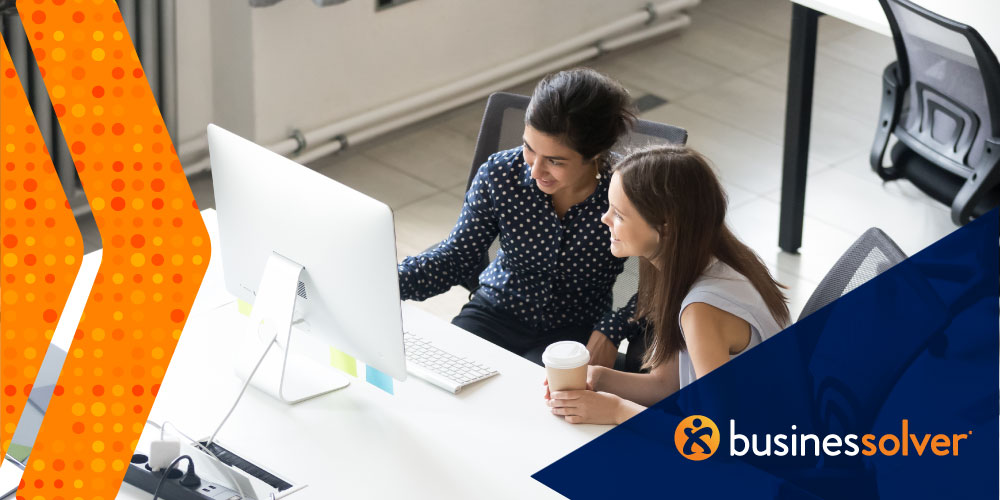 I recently read that at a family dinner, a four-year-old gave her wrist a command, "Start timer for ten minutes."
If you ever had any doubt, there's your confirmation that artificial intelligence—once existing exclusively in science fiction—is part of our daily lives.
Benefits Administration with AI
While AI tech performs exceedingly well at improving efficiency (like starting a timer), when developed without empathy it can come across as cold or even unhelpful.
Done well though, AI helps people feel productive and supported, even pampered. Many organizations, including Businessolver, use AI this way to help deliver quality customer service. Similar to how retail sites leverage AI to suggest relevant items for purchase, we use our personal benefits assistant SofiaSM to give real-time benefits guidance to members.
Health care and benefits choices are high stakes; employees make cost and care decisions for the year ahead that can't be changed except for a "major life event."
When it comes to the health and well-being of families across the nation, we developed Sofia to execute as well as a human—with consistent training to help her learn more complex topics, interpret more diverse language, and provide more nuanced and empathetic responses.
It may sound counter intuitive, but artificial intelligence, powered by empathic human instincts, can result in service that's as good—or perhaps better—than interacting with a human, in six key areas:
AI is available when and where you need it.
Health emergencies happen on their own timeline and it's never convenient. If only every broken bone or bee sting happened between the hours of 9 and 5 when most live customer service reps are working.
Since that is not the case, Sofia is online 24/7 to help members. While she isn't trained to set a broken finger, she surely can help members quickly access ID cards, find the nearest off-hours urgent care center, or answer pressing benefits questions when they're tired, stressed, and hurting.
AI can understand multiple languages.
Over 60 million Americans speak a language other than English at home. Asking people to negotiate health decisions in a non-native language is a sure-fire way to create costly care gaps. Although she initially only understood English, Spanish, and French, Sofia now can respond in 27 languages, meaning more people can get personalized benefits guidance in their native tongue.
AI doesn't judge.
As part of our survival instinct, human brains are hardwired for bias. Because it's so deep-seated, those instincts can overpower heartfelt intentions, leading to unfair assumptions that can get in the way of work. When starting with a diverse and expert team, AI like Sofia can be developed and trained to treat everyone equally.
AI doesn't lose its temper.
We're all human. Even the most seasoned, professional member service reps can come to the end of their rope. When assisting a frustrated customer, sometimes emotion can build on both sides, which inflicts unwelcome damage to both the organization and the person in need.
Sofia, however, is trained to recognize sentiment (in 27 languages), so she's able to understand not only what is being said but how. And when she's unable to do so, she knows when to transition users to a human rep for more help.
This combines the efficiency of artificial intelligence with the empathy of humanity to create an exceptional experience.
AI is accessible.
No longer stuck in the bottom-right corner, artificial intelligence has embraced voice-activated technology. This enhancement is more than cool and convenient. It is an essential feature to better assist differently-abled members.
AI personalizes information.
Utilizing members' plan details and total benefits coverage information in Benefitsolver, Sofia can answer questions with an added level of detail. She may even know more about their benefits than they do and within seconds can go the extra mile to connect the dots.
What does human-powered AI tech mean in the bigger picture?
As a benefits technology provider, we know first-hand how low employees' general benefits literacy truly is. Many people choose the same package year after year, without a comprehensive understanding of what that single annual selection offers them.
Benefits literacy is no longer about providing a glossary of definitions, but rather meeting members where they're at, making it easy to access the right information.
Ultimately, when people can get the right information at the right time, they're empowered to make the best decisions for themselves and their family. Specifically, understanding their benefits creates a pathway for people to get regular care to manage (or prevent) chronic conditions, saving hard-earned money to do and be more of what they enjoy in life.
573 Conversations and Counting: See how Sofia has truly become a part of the PenFed benefits team, assisting a workforce expected to double—again.
{{cta('d86e6323-2130-4f3c-b385-1b5bc4312a52')}}