Posted on Tuesday, September 29, 2015 by Businessolver Team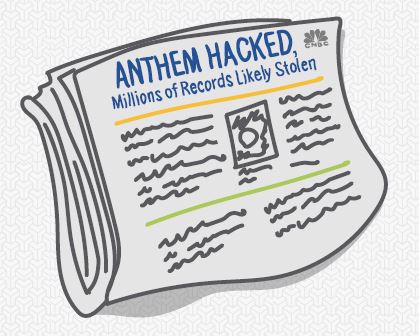 The best we can say is that the number of data breaches isn't going up. For HR and benefits professionals, the news isn't even that reassuring. Data security continues to be a bigger headache among medical and health companies than it is for companies in other categories identified by the non-profit Identity Theft Resource Center (ITRC).
The ITRC identified 551 data breaches for 2015, through Sept. 15. That's a monthly average of 64.82 breeches — nearly identical to the 65.25 monthly average reported for all of 2014 (when the ITRC identified 783 data breaches).
Among the five broad industry categories identified by the ITRC, medical/healthcare continues to be at or near the top of the pack in number of breaches. For 2015, through Sept. 15, here's each category's share:
Business: 39.6 percent
Medical/health: 35.2 percent
Banking/credit/financial: 9.4 percent
Education: 8.3 percent
Government/Military: 7.4 percent
The statistics are even more alarming for HR and benefits leaders when you look at the actual number of records that were breached. For 2015, through Sept. 15:
Medical/health: 119,783,037
Government/Military: 28,194,728
Business: 997,386
Education: 748,300
Banking/credit/financial: 411,569
Sure, those numbers for medical/health companies include the massive data breach at health insurer Anthem and the more recent breach at the UCLA Health System that affected 4.5 million people. Regardless, it's obvious that anyone who has any responsibility for gathering, reviewing, or protecting data related to health and medical records should be very concerned about the security of their data system.
At Businessolver, we are exceptionally sensitive to the data that we store and that our employees maintain. We understand our responsibility to keep it confidential and treat it accordingly. Encryption is part of how we act on that responsibility.
Anthem stored the social security numbers of its customers without encrypting them, and it paid the price: the theft of 80 million individual social security numbers. Businessolver encrypts all personally identifiable data in transit. More importantly, we encrypt data at rest, using industry-standard, strong-encryption algorithms. Additionally, all of the information stored on Businessolver workstations, file servers, and backups is encrypted.
If you take proactive and intentional steps to protect your data, you can reduce the risk of having a costly event. At Businessolver we have put every effort into building a secure SaaS benefits administration platform.
For more information on how we ensure data security and what you can do to protect employee and company information, read our blog post, "Your Biggest Risk? Not Investing in Security Awareness" or download our e-book "Cloud, Schmoud: Can You Say Your Data's Safe".
{{cta('dd36c2a4-18fc-4acd-ac6e-a6db628ee9c1′,'justifycenter')}}