Posted on Wednesday, June 8, 2022 by Marcy Klipfel
With rainbow flags flying high, leaders can use June to reinvigorate their advocacy efforts for LGBTQ employees.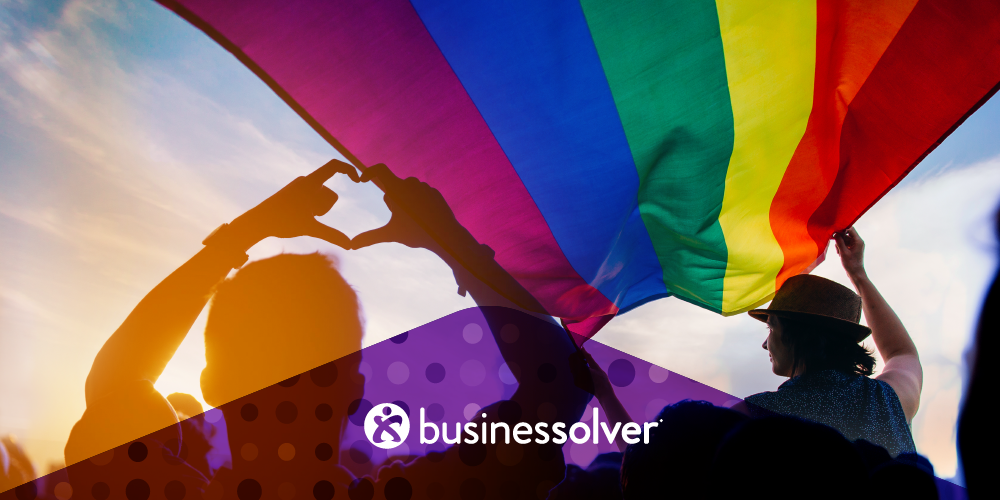 This month will be filled with parades and parties, showcasing the best the LGBTQ+ community brings to cultures both local and global. In fact, some employers will be celebrating PRIDE Month for the first time, as organizational enthusiasm has doubled year-over-year.
Many C-level leaders think first of social identity and brand when considering how to best demonstrate allyship. Rainbow logos, rainbow photo filters, rainbow email signatures, and perhaps even limited-edition merchandise.
Even meaningful gestures, like collecting donations for organizations like NAMI or the Trevor Project, are wonderful; however, it's critical to extend PRIDE Month efforts to a year-round commitment.
Transcend performative Pride with companywide programs and policies.
As we collectively listen and acknowledge lesbian, gay, and transgender stories, it's important to remember the resilience they must continue to act with once PRIDE Month is over.
LGBTQ+ people, especially youth and seniors, disproportionately experience housing instability, food insecurity, and gaps in healthcare, which can culminate in higher rates of anxiety, depression, and sadly, suicide.
Like many marginalized groups, LGBT+ employees, especially those that can't (or don't want to) cover their visible queerness, must deal with microaggressions and discrimination on top of their usual stressors in and outside the workplace.
What's especially disheartening, though, is half of LGBTQ+ professionals worry being out at work could harm their career. In 2022, it shouldn't.
How can employers set the stage for connection?
One small-but-might way to normalize queerness is to encourage all employees, regardless of gender identity, to list their preferred pronouns. This small practice makes space for all employees whether cisgender, nonbinary, or transgender.
Confusion is understandable as language evolves to be more nuanced and inclusive. Employers can ease uncomfortable conversations by tackling them head on:
Host live or recorded discussions to familiarize employees with new topics.

Offer guidelines for respectful conversations to leaders in every department.
What actions should employers take before June 30?
No PRIDE celebration is complete without strategic benefits communications. While some employees may be basking in their truest selves this month, others may be struggling to navigate their gender or sexual identity, grieving the loss of a support system, or overwhelmed with extra pandemic-related stress.
Now is a great time to showcase available employee programs for both physical and mental health. These days, employees are expecting text communications in addition to the traditional paper and email sends. Copy, paste, and hit send: "Someone is available to help you 24/7. Just call the National Suicide Prevention Lifeline at 800-273-8255."
Authenticity starts with empathy. Our 2022 State of Workplace Empathy DEI Special Report discusses real cultural shifts to deepen diversity, equity, and inclusion in the workplace.