Posted on Thursday, April 7, 2016 by Rae Shanahan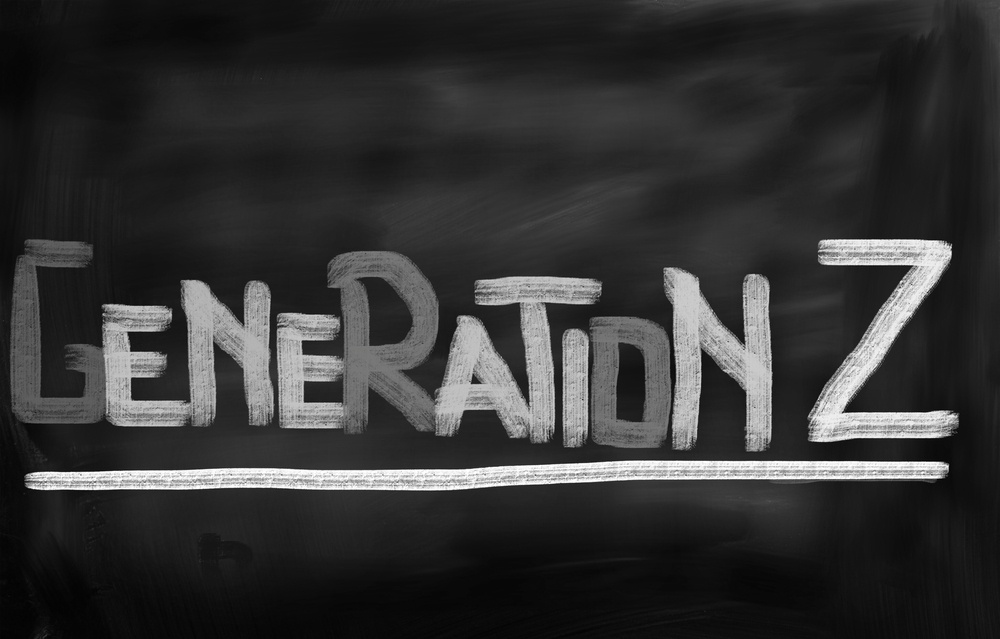 The next wave of employees, known as Generation Z or Gen Z, are starting to launch their careers, bringing with them a new perspective and approach to work. For those who aren't yet familiar, Gen Z is the cohort of post-millennials born during or after 1995. With two Gen Z sons at home – one is 17 years old, the other 19 – I'm all too familiar with this coming of age group.
These young professionals are anticipated to make up 20 percent of the workforce by 2020, which means that employers not only need to prepare for the first influx of Gen Z employees, but also think through a sustainable, long-term strategy that addresses the expectations of this growing contingency.
While there will certainly be learnings along the way, there are a few valuable insights about Gen Z that can help your organization begin to adapt to this new group of employees now.
Say good bye balance, hello work life integration
As the first generation to grow up with digital and mobile technology, Gen Zers are often labeled as "screen addicts" who are glued to their devices. Having been immersed in technology from day one, Gen Zers not only excel at using it, but also view it as an extension of themselves and an important part of how they get things done.
In today's society, most of us have our phones with us 24/7, making it near impossible to completely disconnect from work. However, Gen Zers in particular have difficulty taking a break from devices. For employers, this means that Gen Zers may find it especially challenging to establish a work life balance and could be extra susceptible to burnout.
To conquer this challenge, I encourage employers to forget about work life balance, and instead, think about how to inspire healthy work life integration. Today's highly digital, endlessly connected world is a blessing and a curse. While it makes it hard to "turn off" work, it also provides incredible opportunities for flexibility. Leverage that advantage and pivot your strategy to focus on how employees' can effectively blend their personal and professional lives.
Whether it's a generous work from home policy, flexible hours, or extended paid leave, employers must find ways to help employees lessen the burden of feeling accountable 24/7.
Take a new approach to wellness
Wellness matters to Gen Z – it's a fact that has been verified by multiple studies. For example, Nielsen's 2015 Global Health & Wellness Survey revealed that Gen Z is the most health-centric generation. Further, recent research by Randstad US and Millennial Branding found that 54 percent of surveyed Gen Zers indicated they think a company supported wellness program is important or extremely important.
What makes Gen Zers' approach to wellness unique, however, is that they view it as a holistic balance. Wellness isn't just about physical health, but mental, emotional and financial too.
While weight loss and smoking cessation programs are important, employers must think more broadly about the types of wellness programs they offer and the ways they can support employees' overall well-being. For example, consider bringing in a meditation coach, offering a financial planning seminar or broadening benefits offerings to cover all forms of therapy – from counseling to massage therapy and beyond.
Whatever the approach, I encourage employers to expand their wellness offering so that employees feel empowered to take care of themselves from top to bottom and inside out.
Help conquer debt to bring peace of mind
Gen Z grew up during the height of the U.S. economic crisis and witnessed the financial and professional challenges their parents faced. As a result, Gen Zers are markedly worried about stability and debt. In fact, a study by Goldman Sachs found that 46 percent are concerned about student loan debt, a statistic that speaks volumes considering many Gen Zers are still in middle or high school.
We've previously discussed the importance of helping employees conquer student loan debts and have closely tracked employers' need for tools to make this possible. As a result, Businessolver is partnering with SoFi, a modern finance company that takes an unprecedented approach to lending and wealth management. This collaboration will allow our clients to offer employees student loan refinancing and assistance programs as part of a comprehensive benefits package. Employers that offer these types of programs could have a real edge in recruiting and retaining new talent, which will be increasingly critical as more Gen Zers enter the workforce.
If a repayment assistance program isn't an option for your company at this time, consider other ways you can offer employees support, for example, by providing financial counseling or access to a financial planner.
Click here to learn more about how your organization can support today's multi-generational workforce and check back for future posts on the topic.