Posted on Wednesday, January 13, 2021 by Jon Shanahan
2020 was unexpected to say the least.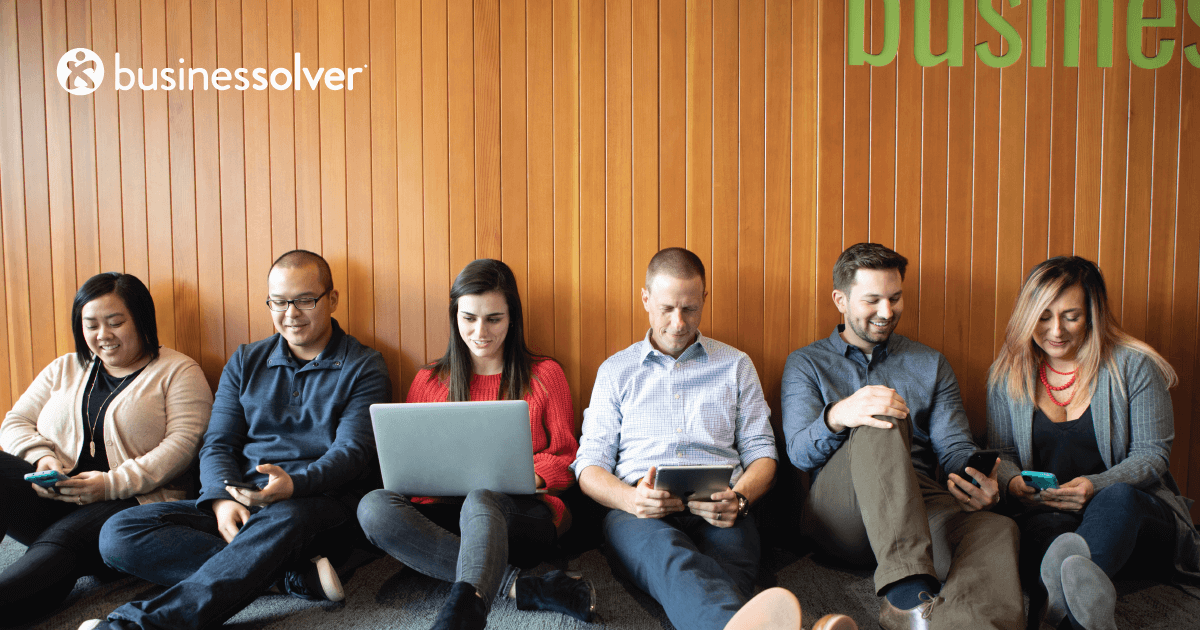 In order to keep our game strong and continue to deliver delight to our clients, we wanted to start the new year strong by demonstrating the strength of our leadership team.
Considering the challenges of 2020, we were incredibly fortunate to have the opportunity to expand our leadership team last year, ensuring we maintain industry strength and grow market share in 2021.
When I co-founded Businessolver over twenty years ago with our Chief Technology Officer Emeritus, Sean McMurray, I had no forethought to the unique landscape we would now be operating in. Last year brought great challenge but also great opportunity. I'm confident in our position for the future, having brought together industry leaders dedicated to growing our business, delighting our clients and helping us future proof our benefits technology. This has never been more important than right now.
In an effort to get to know these leaders, I sat down with Derrick Barker, our new Chief Financial Officer, and Bradley Mirkovich, our new Chief Revenue Officer, to discuss their past and their aspirations for the future with Businessolver.
Can you provide background on your career journey that led you to Businessolver?
Derrick: I started my career in public accounting which gave me a broad perspective across accounting in various industries. I then worked for three large public companies in the Denver area where I gained a significant amount of experience in accounting, finance and corporate development. With these three companies, I had unique experiences such as working with international and cultural aspects; managing both small and large teams; and gaining a lot of operational discipline within these larger organizations. I then moved to mid-size private equity backed software company. It was great to take my knowledge experiences from those larger companies and apply what I learned in this role. I have always worked in companies that I would characterize elements of change management and fast paced environments.
Why did you choose Businessolver?
Derrick: I chose Businessolver because of the people and culture first as this sets the tone. I also was impressed with the success Businessolver has experienced over the years and the opportunity to be the market leader while redefining the space in which we operate in the future.
How is your team future-proofing Businessolver's ability to deliver delight in 2021?
Derrick: Finance plays a big role in working with the business leaders to set and then deliver on the strategy and overall objectives for the company both for our internal and external stakeholders. These stakeholders include our Board of Directors, debtors and employees.
2020 had a profound impact on many businesses bottom line, what do you think is the most important lesson learned in the past year and that we should continue to hold close as we enter 2021?
Derrick: 2020 has been a sobering year for businesses. We must be nimble and able to readily react to the market conditions. Those businesses that were able to course correct paying particular attention to the set of circumstances in front of them while reevaluating their strategy, will only come out of this environment stronger and more ready to take advantage of the next business cycle.
Tell us about your career journey.
Brad: I found a passion early in my career to scale businesses which led to spending more than 20 years in executive sales and general management roles at several category leading software companies. My primary role has been to ensure alignment of customer needs with the products and services offered.
Why did you choose Businessolver?
Brad: I was familiar with Businessolver's market leading position during my tenure at Accolade. When presented with the opportunity to join the team, it was an easy decision, as I have been and continue to be impressed with our team and culture. Combined with the opportunity to further my passion, I am excited to help Businessolver engage clients and deliver solutions that meet the needs of HR professionals.
What are your main goals for your go-to market team in the next year?
Brad: Our high-level goals in 2021 are aligned to our company mission, to grow our business and delight our clients. We are focused on driving the right solutions in the market through our differentiated technology and service platform, Benefitsolver. Providing clients with a one-stop shop for their needs from benefits administration, employee engagement, benefits strategy and communications, consumer accounts and much more! We also plan to find ways to stay connected to clients, HR and benefits professionals and our strategic partners through digital and virtual strategies to drive our brand in the marketplace.

What market trends are you preparing for in 2021 with your go-to market team?
Brad: With impending legislation changes, COVID-relief, consumer expectations, it's never been more important to be able to personalize our technology and services for our clients. We believe that we are in a position to help organizations maximize their benefit programs and improve their bottom line through selecting the right benefits to ensuring employees activate in those programs.
The purchasing process saw its fair share of ups and downs in 2020, how do HR teams best approach new HR Technology purchases in 2021?
Brad: If the pandemic taught us anything, it's that organizations have unique needs. And, those needs continue to evolve. As HR professionals evaluate their current benefits solution and consider alternatives, they will likely discover that one size doesn't fit all. To find the right partner that suits an organization's evolving needs, they need to think beyond their current pain points and focus on their long-term strategy and people needs.
To read our full press release check it out here.