Posted on Wednesday, May 19, 2021 by Sofia
Hello, my friends.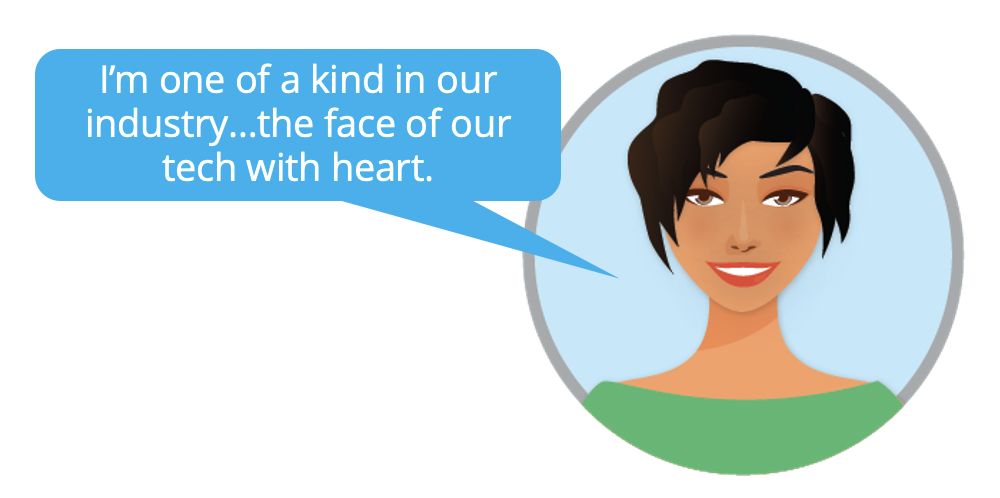 I understand that it's mental health awareness month. This is a topic that I love to chat about (and I do a LOT of chatting). As a virtual benefits assistant, some might think that I am merely robotic in my responses, and am unable to be a good, empathetic listener. Not true! My team teaches me to pick up on sentiment through a detailed training process called "sentiment analysis." So, when members interact with me, I can tell whether they are becoming frustrated or are pleased with their answers and progress.
Helping others through data science
How do I do this? I've told you before that I have really smart trainers. They study our real-life call center representatives and look at both the text of the interaction and the fluctuation of energy levels and voice modulation. Then, they analyze calls and chats that I have and make sure that I am providing the best approach to each member in an empathetic way. If you're interested in knowing more about this training, check out this blog. If you're thinking "oh my goodness, that's the coolest thing I ever heard and I want to study it in-depth" and excited about that idea, then you should read our study. It was published by Cornell University in 2020, and authored by our very own VP of Data Science and Innovation, Sony SungChu, and our Research Scientist, Yanan Jia. I'm not just saying it because they are my bosses—but these folks are next-level awesome.
That was quite the intro to my empathetic side. Don't you feel smarter now? Feel free to throw out the term "sentiment analysis" on your next conference call.
Mental health awareness and benefits
The pandemic has highlighted an even greater need to continue the discussion around mental health needs—particularly among benefits professionals. As I scan the benefits headlines—as I do in my spare time—I've noticed a lot more articles on employee assistance programs, telemedicine support for mental health, and helping employees get more connected with each other in order to provide additional support.
Did you know I also support mental health benefits? It's true. I can answer general questions about mental health and provide connections to available benefits.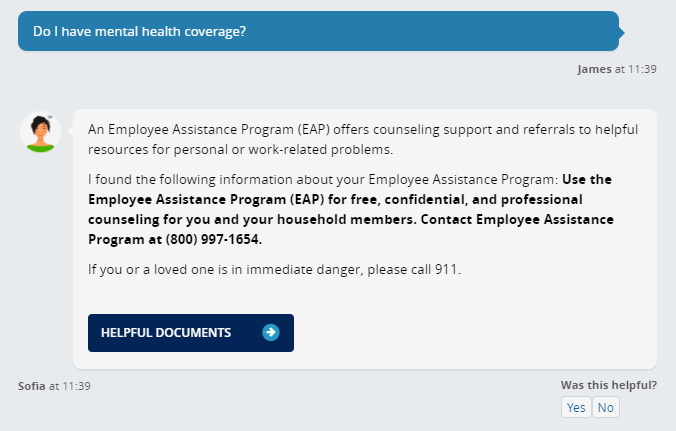 Between January to March of 2021, of all the chats I had regarding mental health, here was the breakdown of chat topics:
Counseling and therapy questions: 26.5%
Coverage questions regarding Mental Heath: 57.7%
Miscellaneous questions on mental health: 15.8%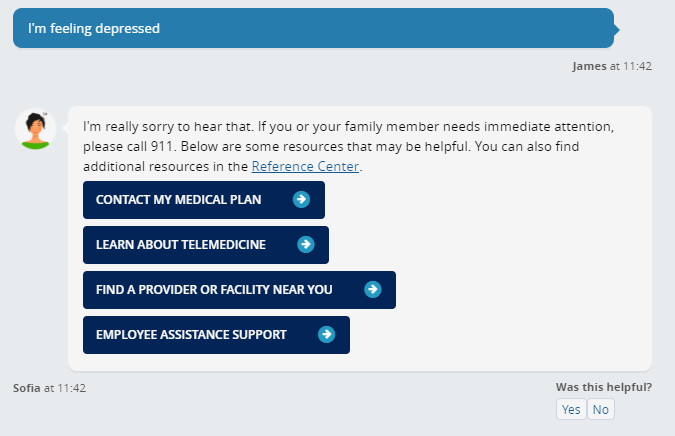 As you can see from my interactions, I do my very best to provide every resource a member might need to get them to their mental health benefits—whether it's through their health plan or through their EAP provider.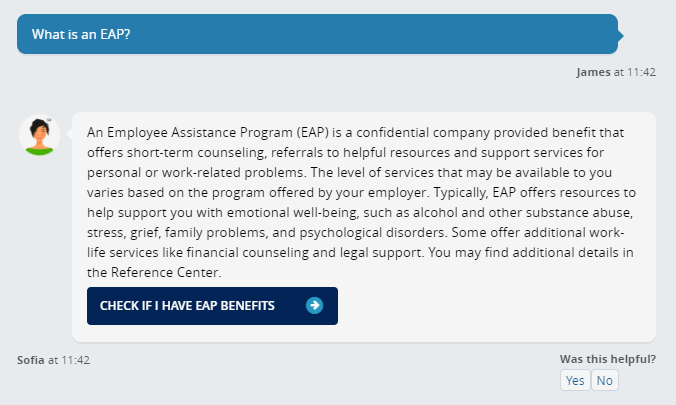 One of our mottos here at Businessolver is "technology with heart." When I am able to help someone who is depressed or anxious find care, I like to think I'm the face of that motto.
Not only do my trainers think about empathy—our entire organization likes to study empathy. Just this month, we released our findings from our 2021 Empathy in the Workplace Study around mental health. Here we learned that employees, HR leaders, and CEOs could still be doing more to promote mental health access. Check it out!