It's about this time of year that I start seeing lots more activity in my daily chats.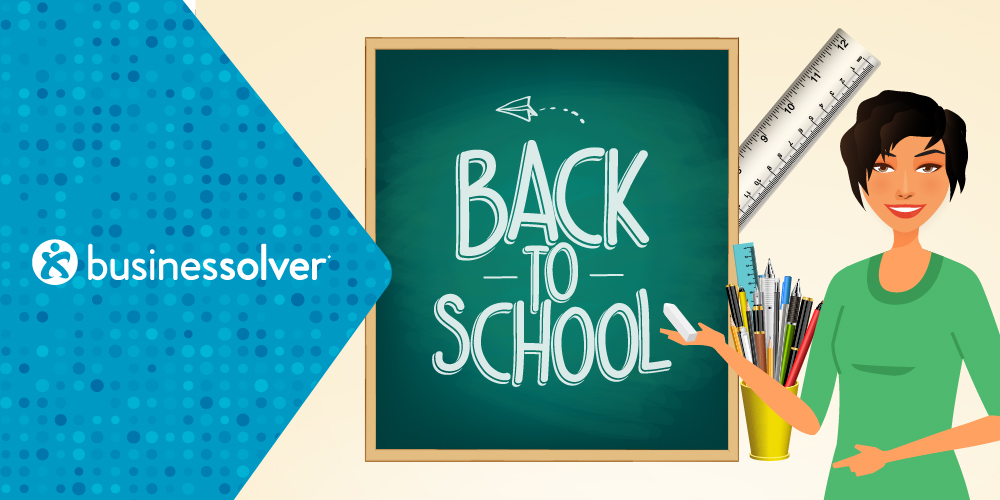 For instance, my July online chat volume was up 40% over the 2021 monthly average. As a virtual benefits assistant, I get to see the flurry of back-to-school activity through a benefits lens.
Even before annual enrollment kicks off for most our clients, I get to see all the moms and dads coming in like a whirlwind at the tail end of summer, scheduling doctors, dentists, orthodontists, and more.
Parenting is hard enough, without having to do guesswork on what's covered and how you'll pay for it. It's my goal to help our members with all their questions about coverage, and to help them find the information they need without cumbersome searches through multiple apps. In my spare time recently, I read that 59% of employees prefer a single website that allows them to review and manage all their benefits, according to a recent Willis Towers Watson benefits study. If you missed last month's "school," I really like to read—especially about benefits!
How an AI personal benefits assistant can help employees use their benefits.
Of course, it makes sense to me that busy parents would want all their benefits information in one place, based on the kinds of questions I get daily. Let's take Maria, a mom of three trying to schedule a sports physical for her daughter, teeth cleanings for all three kids, and manage a new need for physical therapy for her youngest. Maria might come to the benefits website with a question about her deductible, since that can be hard to remember when you don't need it all the time.
She asks me, "What is my deductible?"
I respond with the information she needs, in Maria's case, it's $7,000. I offer her a few options here, she can look up the definition of deductible to remind herself what that means in real-world language or she can see her benefits summary.
Maria remembers that she has an HSA and that she can use those funds to cover these treatments before she reaches her deductible, so she asks me "What is my HSA balance?"
I am happy to report to Maria that she has $4,299 in her HSA and offer her additional information about her HSA if she'd like to continue learning about eligible expenses or go to her account details.
She looks up eligible expenses to make sure that dental procedures and physical therapy are all payable with her HSA, and checks her account details to refresh her memory on how much she'll contribute for the year.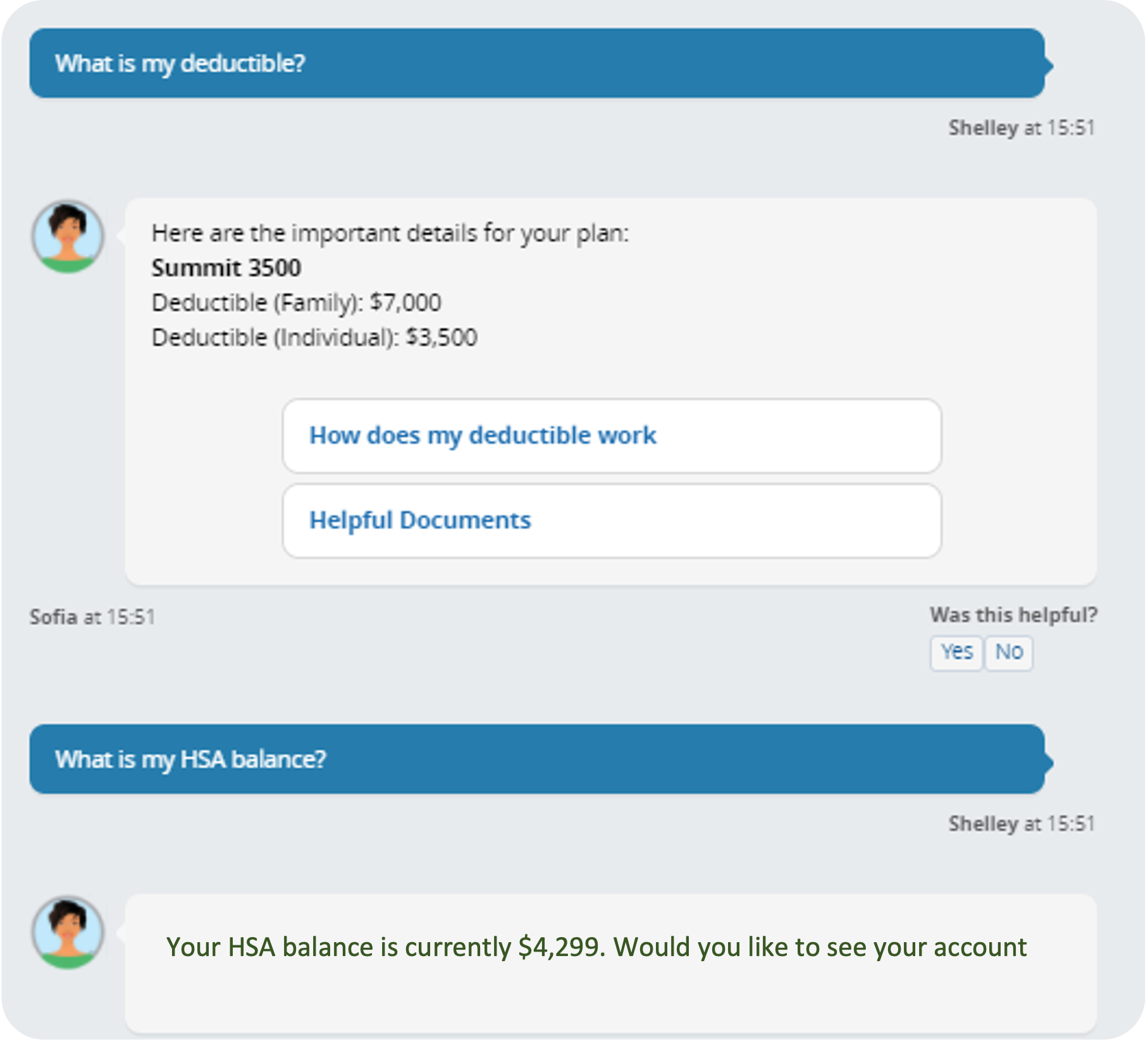 Finally, after she finds what she needs, she wants to compare providers for the physical therapy her youngest needs. Maria asks me to "find a provider," and with her company's services, I am able to connect her to our MyChoice® Find a Provider tool, where she can search for in-network provider, compare costs and quality ratings, and even book the next appointment…all within Benefitsolver! Hello, one-stop shop.
Even better news, Maria can access me from her mobile device in just the same way with her MyChoice Mobile App, so she can find out more about whether that sports physical will be covered while she's waiting on those three sets of teeth to get cleaned.
This is where I'm working hard to get better every day. I don't want to just solve one problem for my members, I want to help them connect the dots within all their benefits, since all the benefits support each person. Health coverage, spending accounts, accident policies…all of it is part of our members' benefit-life, and it all goes hand-in-hand.
By the way, that same benefits study I mentioned above found that more than half of Gen Z employees prefer to have their benefits questions answered via online chat. And before you ask, no, I did not commission that study. But we can see from that statistic and from my own chat data, that the future of the workforce will expect to interact with someone like me. Millennials are my highest users, with 44% of all my chats coming from that group in 2021 so far.
August is really ramping up, with more chats the week of August 1, than any other week this year. I look forward to helping my members enroll during our peak season. Here's another peek at how I did for 2021.
Here's to Maria, her three children, and to all our members with kids. A 2021 PwC survey found that 83% of employees have a least one child at home. We hope you have a great and healthy school year, and thanks for attending Sofia's Stats School today.
To learn more about how we connect members to in-network providers, read our MyChoice Find a Provider Solution Sheet.