Posted on Thursday, November 11, 2021 by Marcy Klipfel
It's been nearly three months since the United States officially completed its withdrawal from Afghanistan.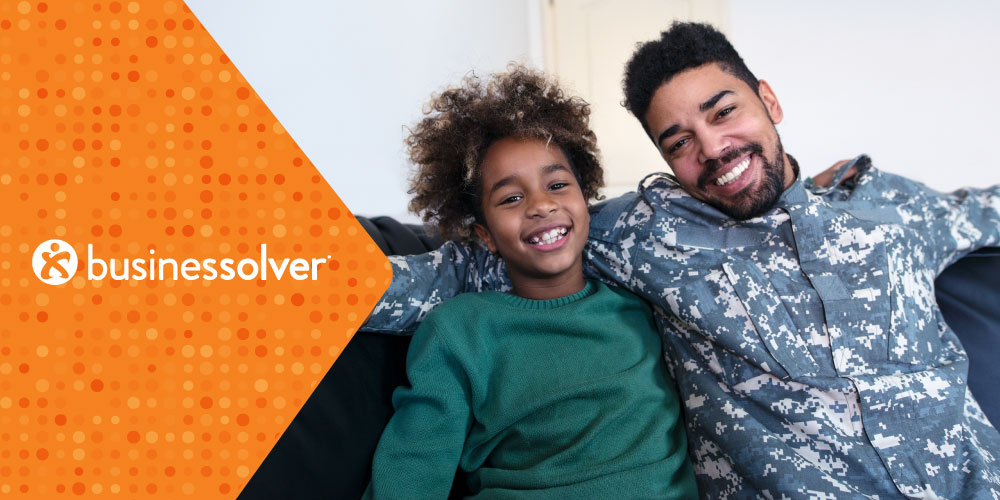 While the pullout marked the end of one era, for many veterans it marks the start of another—the transition to civilian life. As these and other veterans enter the civilian workforce, employers can focus their benefits support in three key areas to make the transition an easier and more successful one.
Help veterans navigate the healthcare system
For many veterans, one challenge to transitioning out of the military is adapting to the nuances of the civilian healthcare system. Some veterans have spent decades having their healthcare managed for them. They are told which clinicians they are supposed to see and when they are supposed to see them. Choice is rarely a factor.
The situation is very different outside of the military. While many veterans opt to enroll in TRICARE, a health insurance program available for military members who have sustained injuries in the service and those who have active military spouses, they still must consider factors such as how much healthcare services cost, which services are deductible, and which clinicians they're able to see. The situation is even more complicated if they have or are expecting children.
For these veterans, education is key. While all employees need some degree of help understanding and navigating their healthcare options, that need is likely to be more acute for former servicemembers. Given that veterans come into the workforce seasoned and skilled, it's easy to forget that many of them are dealing with benefits issues for the first time in their careers. Because of this, HR teams should take special care ensuring that new veterans have all the information they need to make the right healthcare choices for themselves and their families.
Benefits considerations for employers in supporting veterans with healthcare:
Put extra effort into making sure veterans understand the medical plans available to them.
Help them understand where to look for in-network providers.
Ensure they have access to price transparency tools, especially for testing and/or surgeries.
Ensure veterans understand your EAP
There's often a similar education gap with employee assistance programs (EAPs), which offer benefits that help employees manage emotional and financial issues that may affect their work performance. While as many as 79% of businesses (and 97% of large employers) now offer EAPs, these benefits are notorious for their low utilization rates, which can be as low as 5%.
Mental health services have become an increasingly popular part of EAPs, particularly over the past two years as employees across all levels and industries have sought assistance dealing with the increased isolation and other mental health effects of the COVID-19 pandemic. For veterans, these services are critical. While 30% of personnel deployed to Afghanistan and Iraq have a mental health condition (including PTSD and substance abuse), less than 50% of returning veterans get the mental health treatment they need, according to the National Council for Mental Wellbeing.
Considering the role that mental health services can play in helping veterans adapt to civilian life, HR teams need to ensure that employees understand their options and how to take advantage of them.
Three ways to promote EAPs among veteran employees:
Highlight digital options such as Talkspace, which make it easier for employees to receive care.
Emphasize that EAP-related issues are confidential.
Deploy messaging to help destigmatize mental health issues and support.
Remember that veterans want and need support, not special treatment from employers
It's important to understand that while veterans do often need extra support to adapt to post-military life, they aren't looking for special treatment. Employers may feel tempted to go out of their way to recognize veterans, but it's important to understand that many veterans served in the military to protect their country, not seek recognition.
Because of this, HR teams must navigate a tricky balance between giving veterans the support they need, while respecting their desire to stay under the radar. For many veterans, the most desirable way to thank them for their service is to do so as quietly as possible.
By giving veterans the information needed to understand the healthcare system and take advantage of under-the-radar, civilian-specific benefits, employers can ensure they're extending inclusivity and empathy to all employees, including veterans.
Dive deeper into employer strategies to support veteran employees in our white paper, Called to Serve.
{{cta('b6140095-f973-4fe0-b950-6dbf68946bd4')}}