Posted on Tuesday, May 31, 2016 by Rae Shanahan
April showers are past us, May flowers are in bloom, and it's officially spring – the season of fresh starts.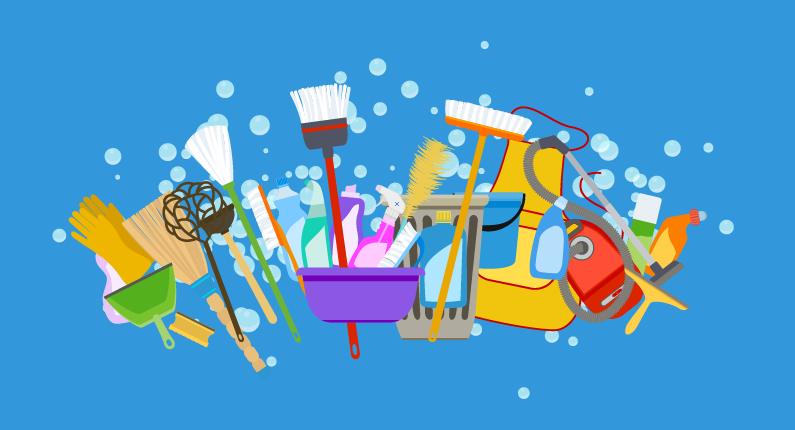 For HR pros, there's no better time than now to take stock and spring clean your approach to employee engagement. Just as you review your organization's benefits offering every year, it's important to regularly evaluate your employee engagement program too. Only with consistent review can you accurately gauge what's working, what needs to be changed and how you can successfully evolve the program.
Not sure where to start? Check out our spring cleaning checklist to help you assess the effectiveness of your program and give you inspiration on how to continue engaging your employees.
Dust off your original plan
First and foremost, revisit the original plan that outlined the vision and purpose of your company's employee engagement program. Does it still read true? When creating an employee engagement program, HR pros often spend endless hours developing detailed, strategic plans to help guide the launch and execution of the initiative. But once the program is rolled out, the playbook that was developed with so much thought and care gets buried and completely forgotten.
Having a written strategy in place – and following it – allows everyone in the organization to weigh in and align on employee engagement efforts. It also helps hold people accountable. A written plan ensures important details aren't forgotten or overlooked.
Reevaluate priorities
In addition to reviewing your original strategy, be sure to closely look at the goals and objectives that were established when the program was developed. Business priorities change rapidly and employee engagement programs must advance accordingly. For example, when your program first started, it may have been focused on retaining employees and boosting morale. Now, the focus of the program may need to shift to engaging employees with leadership education and professional development opportunities.
Talk to employees and really listen to what they want. Determine how the objectives of your engagement program are mapping against the broader consensus and make changes if they don't line up. It's critical to show employees you're listening and keeping pace with their evolving needs.
Don't be afraid to try something new
From internal social networking platforms to progressive work life integration policies, there are a lot of fresh ideas and technologies to consider that could breathe new life into your engagement approach. Take time to research options, talk to your peers about what new tools they've found useful, and attend webinars and conferences to learn about the latest industry innovations. At Businessolver, we know that meeting with industry colleagues can be incredibly helpful and inspiring when trying to identify new approaches to engagement. That's why every year, we host our Vision Tour, a series of conferences that bring together HR pros and thought leaders to discuss the industry's newest trends and most pressing challenges. We're gearing up for the final stop of our Vision 20/16 Tour – we'll be in Chicago on June 29 and 30 – and it's not too late to register and be a part of the conversation.
As HR pros, we have many responsibilities and one of the most important is facilitating the well-being of our organization's workforce. Every employee engagement program can benefit from a thorough spring cleaning, so take time this season to check-in on your employees' happiness and don't be afraid to rework your approach to engagement if need be.
Want to learn more? Check out our white paper on how to engage employees about benefits, and be sure to check back for future posts on the topic.