Posted on Tuesday, September 22, 2020 by Businessolver Team
Learn how to protect your organization wherever your employees are.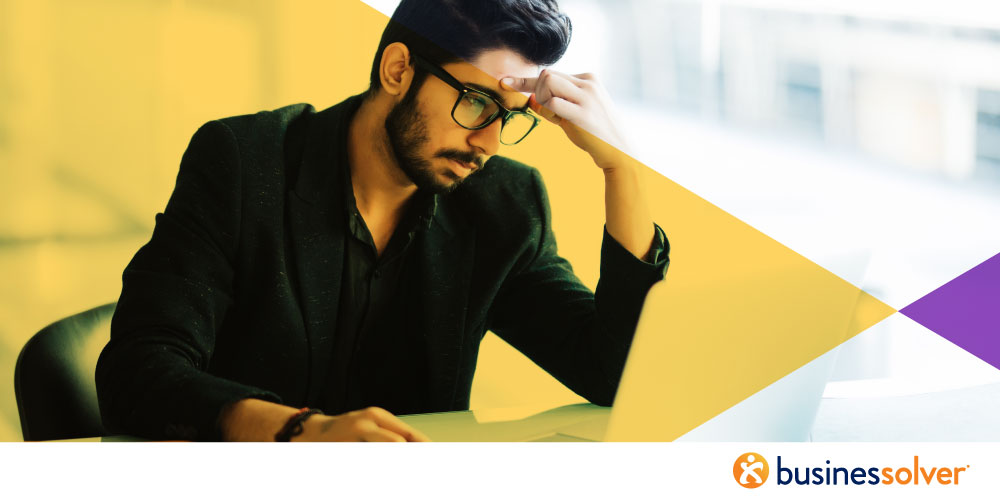 This pandemic has been dangerous in more ways than one. According to a survey of more than 200 managers, directors and C-suite executives in IT and cybersecurity roles at companies across the US, 20% say they had faced a security breach as a result of a remote worker during the pandemic.
Ultimately, cybersecurity comes down to personal accountability. HR teams' job is to ensure employees know what is expected of them to keep your organization from becoming a security breach headline. You also bear some responsibility to ensure your employees' cyber habits at home or on their personal devices prevent them from running into trouble that could jeopardize their work life. Stolen identities and hacked bank accounts can cause stresses that have a major impact on personal and team productivity.
Your role as an HR professional makes you uniquely qualified to offer the kind of training your employees need to stay safe at work and home. In this second installment of our September series on HR's unique role as a cybersecurity partner, we explore how you can protect your organization from threats regardless of where your employees are working. Here are three tips you can share with your employees on how not to become part of that 20%.
Slow Down and Think
Whether on the clock or off, technology hasn't done us many favors in getting us to slow down. It's always move, move, move, now, now, now. And the bad guys know this.
That's where employer-sponsored fake phishing expeditions, as introduced in our guide, How to Avoid Becoming a Security Breach Headline, can help. Failure to slow down and think can spell disaster in the office and at home—and it can happen in the blink of an eye. You can't "unclick" the link that installed a virus on your company's network or "untap" the icon that sent your bank details to who-knows-where.
Slow down. Think. Got questions? Ask before you act. Especially when the message sounds too good to be true, conveys a sense of urgency or appears to come from someone you know. Slow down. Think. Ask.
Keep Passwords Safe
The safest place to keep a password is in your head. Using the same password for multiple accounts, however, is risky, leaving us with the challenge of having to memorize dozens upon dozens of passwords at work and in our personal lives.
Using a password manager can help. These simple yet secure applications act as a vault for all your passwords that can be opened and accessed using a key or master password.
If your organization doesn't allow employees to use a password manager for their work accounts, employees should decide where to store their passwords based on their unique security threats. For example, handwritten notes kept in a locked office may work, but not if the night cleaning crew has access to that physical space. Whatever you do, do not store your passwords in a spreadsheet or email them to yourself. One hack, and all your accounts are compromised.
Protect Yourself on Social Networks
Taking the family to Switzerland next week? Put that on Facebook and you just might come home to a house that has been burglarized in your absence.
It sounds like common sense, but people share this information all the time without thinking. Again, slow down. Think.
Other tips to keep your employees safe on their professional and personal social media accounts include accepting friend requests only from people you know in the "real world," managing privacy settings, turning off the GPS function on their smartphone's camera and closing old accounts they don't use anymore.
For 12 more tips like these, download our guide, How to Avoid Becoming a Security Breach Headline.
{{cta('d1973a8d-fe7d-4289-a341-7dcad6f54a07′,'justifycenter')}}