Posted on Tuesday, June 8, 2021 by Rob Yates
Voluntary benefits (VB) enrollment seems to be on the rise.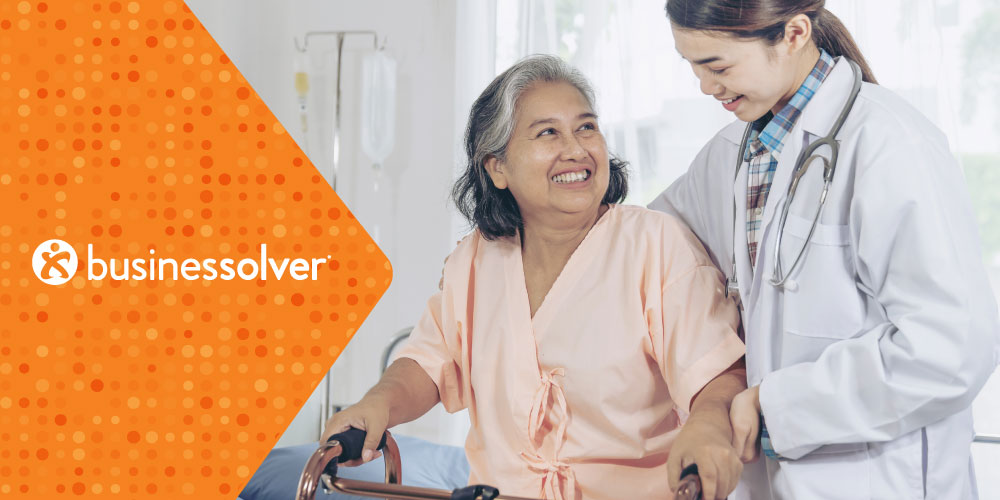 As Americans have come face to face with an unpredictable virus and have faced uncertainty in the past year, more employees are electing extra coverage.
According to a 2021 study from The Hartford, these voluntary benefits saw a bump, and for many—this was their first time to this benefits party, as evidenced by these percentages of new selections:
Critical illness: 35% new selection
Hospital indemnity: 32% new selection
Accident insurance: 24% new selection
Life insurance: 21% new selection
Short-term disability: 14% new selection
Long-term disability: 13% new selection
Similarly, employer interest in offering these benefits also increased. Voluntary benefits seem to fill a gap where health plans stop, providing greater peace of mind for employees who still struggle to make sure that they can cover their healthcare costs. Businessolver's data from our 2021 MyChoice Recommendation Engine report, only 11% of employees would feel "fully prepared for a large ER bill, while 44% report they'd "feel panicked," and 45% could do it, but would prefer not to.
Voluntary benefits are important, if not table stakes now for most organizations' benefits plans. There are a lot of things to consider from selection of the right partners to the employee rollout. On the selection side, consider your choices from a few different angles.
Is this a best-in-class carrier?
What relationship does the carrier have with my broker?
Does the carrier already provide an integration or have a relationship with my benefits platform?
Can my carrier provide education and engagement to my employees?
If so, can the carrier do that education and engagement where the employees already go for benefits information?
Can my broker evaluate how these benefits will dovetail with the rest of our benefits package?
Does my broker understand how these benefits will be delivered?
Can I save money on these benefits through a partnership or co-brokering opportunity?
Can I structure the voluntary benefit program to save money on our core benefits?
Am I able to identify the return on investment for our voluntary benefit program?
These may be different questions than you were expecting. But the answers can help set up your benefits program for success when it comes to benefits utilization. Because benefits that aren't utilized are just costs…and questions from your C-suite about why benefits are such a large line item in their budget.
When your co-brokers understand the benefits technology, they know what products and carriers that integrate fully on the platform. This knowledge of both the carriers and the technology can help customers and brokers maximize the value that is delivered to the policy holders. Working hand-in-hand with employer-brokers who have valuable knowledge of the needs of the population and with the carriers can ensure getting the best-fit coverage and boost enrollment and use.
Employees and the three E's
Once it comes time for benefits activation, there are three basic tenets that will make a voluntary benefits strategy successful for the employee: education, enrollment, and engagement.
Education
Say the words "hospital indemnity" at your next backyard barbeque and see how quickly your crowd thins out. Beyond standard life insurance, most people outside of the benefits world don't have a great deal of understanding about how critical illness, accident insurance and disability policies can help them. It's important to foster understanding of these benefits before and during enrollment. Using benefits technology to drive messaging, provide videos, and tally up the sometimes-minimal per-paycheck cost of VBs can really help employees understand the total protection they're getting.
Enrollment
Ah, the joys of annual enrollment. You beg, plead, notify, hope, and sometimes cry because it feels that no one is listening. But what if the enrollment experience could be interactive and provide guidance? It's possible with the right VB partner embedded in the benefits technology. By using world-class carriers who have built-in integrations with your administration technology, you will get a simpler implementation process, and more "bells and whistles" from your carrier within the enrollment process.
Engagement
Beyond getting employees enrolled, it's clearly important that they use the benefits, file claims, get their wellness credits, and actively engage with the products they're paying for. Preferred partner s within the benefits administration technology and a designated VB benefits expert can provide that next level of support to turn that enrollment moment into year-round activation.
Whether it's sending wellness reminders at the right time, providing reminders in the system, or even connecting the dots between a hospitalization claim and an opportunity to file a reimbursement claim from the indemnity plan—it's time to quit relying on posters and hopes to get employees to use their benefits.
VBs are only as good as their engagement rate. Employees consider their benefits to be a key metric of their employers' empathy, and right-time reminders will increase their understanding and overall satisfaction and probably their health in the long run.
Overall 86% of employees in our Empathy in the Workplace Study 2021 felt that voluntary benefits "showed empathy."
Prescription: partnership to drive results
There seem to be few contraindications from researching how your VB enrollment can increase and how to save money while further integrating your enrollment and engagement strategies within your benefits platform technology. Our benefits consultants would love the opportunity to take the first few steps with you to see if it's worth your while and to demonstrate how a co-brokering opportunity can achieve your VB goals and even cover some of the costs of your benefits package. At Businessolver, we have Pinnacle Partners who provide integrated and streamlined services within our platform as well as benefits experts who can help you create the best strategy.
Check out our Benefits Innovation Group Consultants solution sheet or contact our team today.
{{cta('895e7669-60eb-45b2-af60-2f9b1b64ee64')}}