Posted on Thursday, May 26, 2022 by Sara Vidoni
Organizational leaders can brainstorm more meaningful ways to celebrate Memorial Day in the workplace.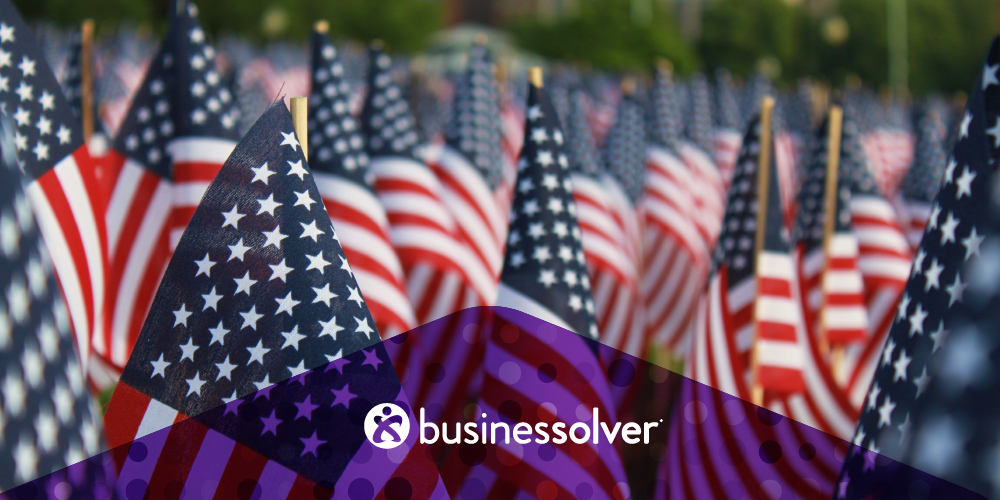 This weekend everyone will be inundated with discount codes, flash sales, and social posts celebrating the unofficial start of summer. While fun, these initiatives don't respect the original sentiment and intent behind Memorial Day.
Monday is a profound and somber day for millions of families—remembering loved ones that were lost during service, are recovering from service, or are currently serving in the U.S. military.
Since the Civil War, more than 1.2 million men and women have died in service and currently, over 17 million Americans are veterans. So, perhaps the best way to honor fallen soldiers is to support their comrades who are living today.
Honor the holiday by changing the lives of veteran employees.
With flags at half mast, Monday is the perfect day to acknowledge the singular struggles veterans and their spouses face in the workplace. The unique skills people gain from military service make veterans excellent candidates for positions in nearly every industry.
Once hired, though, employers' duty to support veteran employees is only beginning. Transitioning from the comprehensive care on base to civilian benefits leaves many families hanging. Benefits literacy is especially important considering the extra level of health concerns veterans may face—including PTSD, artificial limbs, or chronic pain. Consider supporting the veteran workforce by:
Not every organization or industry can close its doors on Monday. However, employees who are on the clock also deserve a moment to honor the day; please allow for the traditional minute of silence at 3 p.m., regardless of time zone, as a small gesture of organizational support.
Veterans and their spouses combat unique challenges in the workplace. Learn how your organization can do more in our e-book, Called to Serve: Supporting Veteran Employees.