Today's HR professionals are facing a unique labor climate.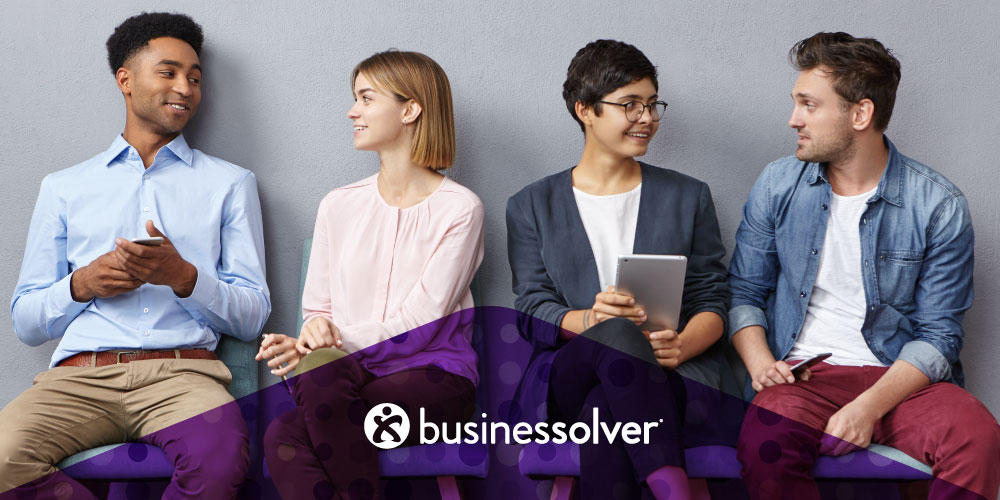 The Great Resignation is creating lots of digital paperwork, processing new hires and voluntary terminations. Plus, the pandemic is putting pressure on employers to offer more care options as people across the country are rethinking how they want to incorporate work into their lives, and vice versa.
In droves, people are leaving their jobs in search of greener pastures. In August, 4.3 million people quit—about 2.9 percent of the U.S. workforce. Whether it be a flexible schedule or higher salary, workers are migrating to companies that offer more protection and inspire more passion. Some are even looking at this era as an opportunity to switch careers altogether.
A multigenerational workforce is already tricky to satisfy, which makes the Great Resignation all the more threatening for leadership teams struggling to hold on to loyal employees. From Gen Z to Baby Boomers, workers want benefits packages that take care of them and their families and—more than ever before—they want protection against uncertainty.
Specifically, here's what's important to your people right now:
Paid leave of all types (medical, sick, family, parental, vacation)
Empowerment to take leave (31% are fearful of repercussions)
Compassionate and inclusive workplaces that are more accommodating to mental health
Easy benefits enrollment and more/better resources to help them understand their benefits
Myriad voluntary benefits to select the right coverage for them
Over the last year and a half, workers have had to make critical decisions under circumstances they never imagined. For themselves and for their families, people are looking to their employer for benefits that offer financial support when they need it most.
In addition to attracting and retaining talent, benefits are more and more about taking care of your workforce. Voluntary benefits are the way to make a big impact on your benefits strategy.
Why voluntary benefits?
Traditionally, employers offer health and retirement benefits to their employees. With voluntary benefits, workers can supplement their core benefits with options that help protect their income and offset rising medical costs.
Because each employee can choose the best insurance combination for their family, voluntary benefits are a cost-effective way for your employees to customize their benefit package.
In 2021, employees increased their selection of critical illness by 35% and hospital indemnity by 32%. When employees are healthy and have peace of mind, they are free to come to work prepared to focus.
Voluntary benefits are the solution for HR teams seeking to provide options that are valued by all – not just by most.
Voluntary benefits make a BIG impact
So, it's settled. Benefits packages are crucial to employee satisfaction, expected to protect people physically, mentally, and financially. On top of that, they're one of the most expensive budget items to consider. A solid strategy is key to getting a bigger bang for your buck.
For this reason, Businessolver® established the Benefits Innovation Group (BIG), a consultant team to help make the best decisions for cost, efficiency, and talent. Whether you work with a consultant group or utilize your own HR experts, it's a good idea to evaluate your carriers each year to confirm your partnerships are still providing value.
Working with BIG means the right providers can be bundled under one platform to not only contain costs but also increase employee engagement. Increasing engagement in benefits programs means your workers are regularly seeing their healthcare providers to prevent health complications. Happy, healthy employees have fewer absences and are more likely to be invested in their company.
When you combine the strategy of a benefits consulting team with a cutting-edge administration technology, healthcare becomes simple. The easier it is, the more employees take advantage of their benefits.
And that's good for business
Savvy business executives know that providing well-rounded benefits is just the beginning. The next level is engagement—getting your workers to use their benefits, attend regular check-ups, and successfully manage chronic conditions.
When people avoid major health complications, that's money in the bank for their employer.
The longer people wait to get care—whether out of financial fears, pandemic concerns, or simply convenience – the more costly consequences could be down the road. Money saved in the short run cannot outweigh the long-term expenses of chronic diabetes, high blood pressure, obesity, depression, and other health issues.
All the more reason to help employees establish a financial safety net through voluntary benefits, individually selected to cover each person's unique needs.
Learn more about the Benefits Innovation Group and how they can help you make the best benefits decisions for your business and for your employees.