Posted on Tuesday, March 5, 2019 by Bridget Mortland
Last year, we spent a lot of time in the HR and benefits industry buzzing about AI.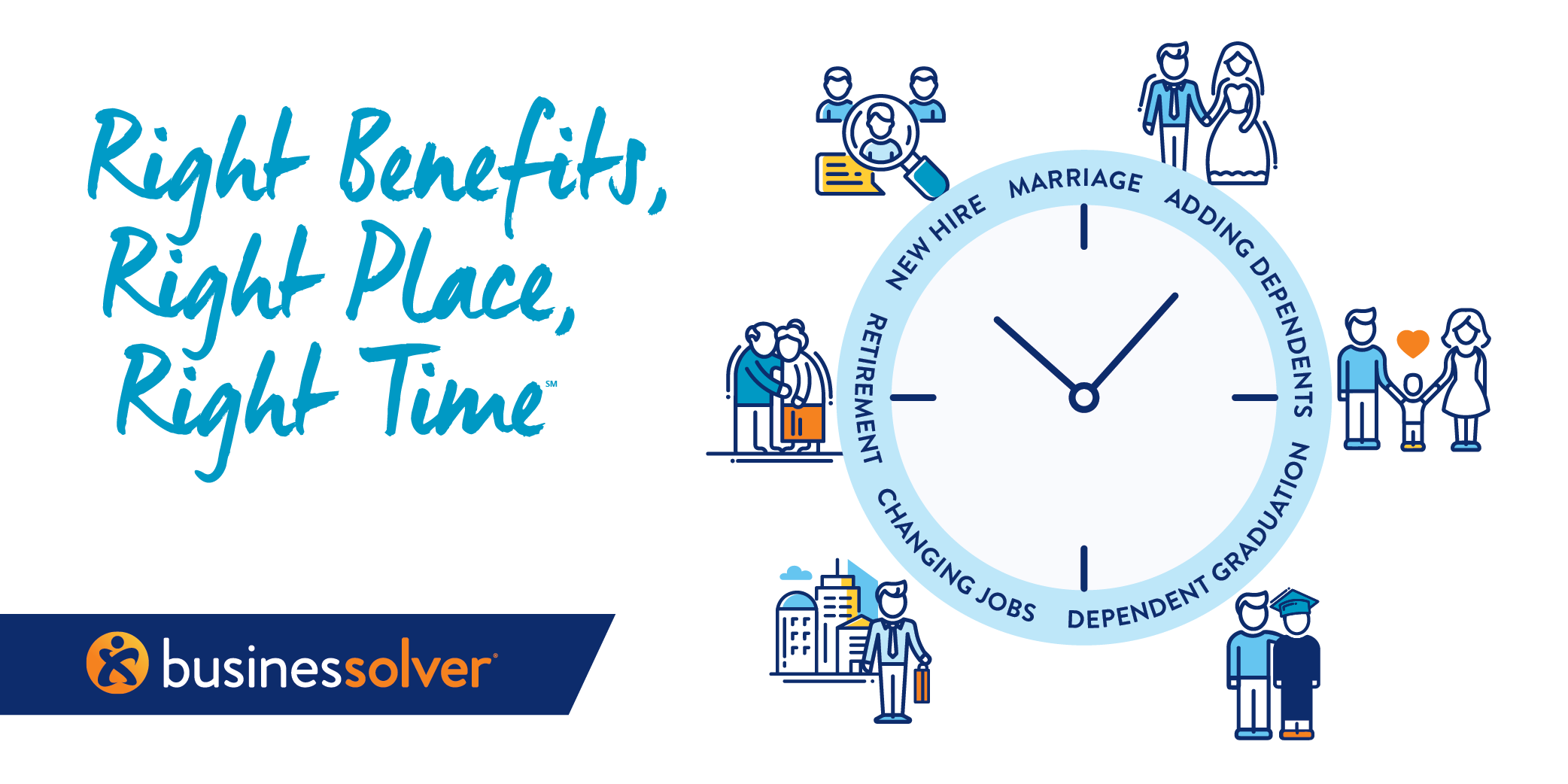 And for good reason, it has immensely changed the landscape for our professional and personal lives. However, if artificial intelligence were the buzzwords of 2018, then I believe "personalized engagement" will be the buzzwords of 2019.
The reason AI was so powerful in 2018 was because it demonstrated the lengths to which technology could be used to impact our lives for the better. So why personalized engagement in 2019? Because with that exciting new technology, we have the ability to engage with our workforce in new ways to drive successful health and well-being outcomes.
It starts with a year-round conversation.
In the benefits industry, we often get caught in a rut of focusing all of our communication efforts around one event — Annual Enrollment. It's not difficult to understand why. During a two-week period, your entire workforce is electing benefits that will impact them the next 365 days. But only engaging in your workforce during that time, does not give you the opportunity to influence or educate, instead you are limiting your impact to the awareness phase.
That's why in 2019, we are focusing on engagement as one of our key development areas in Benefitsolver. We want to stop focusing on just one event and help drive a benefits conversation year-round for our clients and their workforce.
More than half of all benefits enrollees don't know how an HSA works.
42 percent of adults cannot define common insurance terms.
86 percent of employees say they are essentially lost when it comes to healthcare.
If your workforce doesn't even understand basic benefit terms, how are we expecting them to enroll in the right plan when AE hits? Rather, what if we took the opportunity to educate them on benefits earlier in the year, with messaging built to match their age group and financial situation, so they can make more informed choices when it really matters.
The secret is in the data.
As a benefits technology platform we house an immense amount of data that tells a lot about one person, especially if they are taking advantage of Decision Support tools like our MyChoice Recommendation Engine.
The introduction of our new Engagement Packages encourages the use of that data that already lives within our platform to deliver targeted communications to drive specific outcomes – like benefit literacy or financial wellness. Add to that, consultation with our benefits and communication experts, Studio B, and we can use our platform to tailor engagement based on life events, plan enrollment and utilization, wellness initiatives and more, for each employee, throughout all twelve months of the year.
Put your money to work.
Not only do you pour a large amount of blood, sweat and tears into creating tailored benefit packages to meet the growing complexities of your workforce, but your annual spend is not chump change.
According to the Henry Kaiser Family Foundation in their annual Employer Health Benefits Survey — in 2018 the average benefits contribution was $19,616 ($14,069 for the employer contribution and $5,547 for the employee contribution). In 2016, the average benefits contribution was $11,480 ($8,508 employer contribution, $2,973 employee contribution). That's a significant increase and a large part of your budget. How are you protecting that investment and more importantly communicating that investment to your workforce?
This is all part of that year-round engagement conversation! By bringing more awareness to your benefits package, such as your Total Rewards, you are more likely to increase the perceived value you bring to each employee. That's pretty important in a low unemployment job market. Having a partner in communicating these benefits and telling your story, all from one fully integrated solution, is how we want to help.
Take a look at our most recent investment in engagement strategies for our Benefitsolver platform and lets get the benefits conversation started.
{{cta('e2c55b21-fb90-4d4b-9a74-77a6305e3f66')}}