Posted on Monday, April 11, 2016 by Marcy Klipfel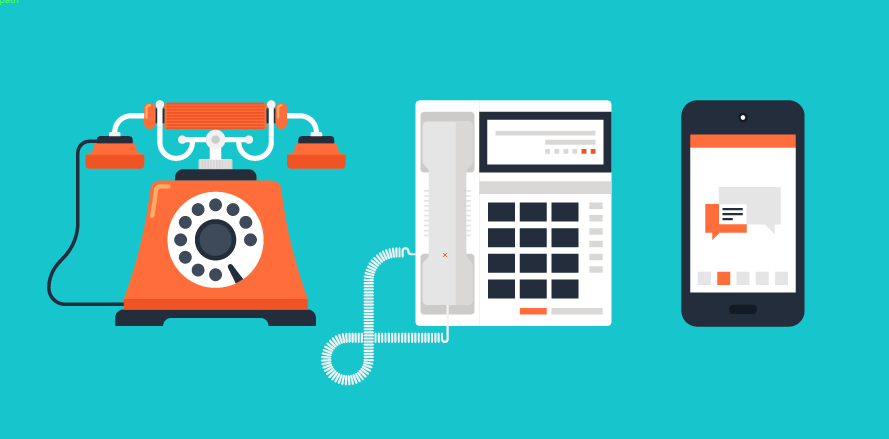 Writing a text message on them was such a chore – you typically had to click each key multiple times to get the letters you wanted. Since then, cell phones have been redesigned to not only be smarter, but also more innate to use. The sleek touchscreen keyboards and voice to text functions on today's cell phones allow us to efficiently communicate in ways flip phones of the past never could.
I mention cell phones because they are a testament to the importance of good user experience – as the user experience of cell phones has evolved, they've become an increasingly critical component of our daily lives.
What exactly is user experience and why should benefits administrators care? Similar to the cell phone example, a positive user experience can have a huge impact on employees' benefits experience. It can encourage them to engage with their benefits more regularly and in a more meaningful way.
Too often we, as benefits administrators, don't think about the importance of user experience. It's easy to get bogged down with compliance, reporting and the myriad of other responsibilities on our plates. If it's been awhile since you've considered user experience, or if it's an entirely new concept, then this post is for you. Below, I break down this frequently overlooked component of the benefits process.
Defining user experience
User experience refers to how a person perceives and interacts with a product or service, such as a benefits software solution. It's often assumed that if a product is easy to use, it will deliver a positive user experience. However, as we've previously discussed, easy doesn't always equal best. Rather, a good user experience should be defined by a range of qualities, including:
Intuitive – Users instinctively understand how to use a product without having to analyze how and where to begin.
Enjoyable – Users should have a low-stress, pleasant experience; they should not end their time with a product feeling annoyed or upset.
Ergonomic – A product should play to users' natural actions and body movements – for example, a benefits software solution that displays critical text on the area of the screen where peoples' eyes typically gravitate to first.
Empathic – A product should account for users' wants and needs – for example, a health insurance mobile app that sends real-time alerts about claims and allows users to access a digital copy of their insurance card on-the-go.
Unlocking why it matters
It might seem like user experience would be the concern of only product designers and developers. However, it should matter to benefits administrators too, as it plays a critical role in all aspects of the benefits process – from annual enrollment to wellness programs and beyond. Positive user experience can drive:
Employee engagement – When a solution is effortless and enjoyable for employees, they're more likely to regularly use it. Benefits administrators are always searching for ways to encourage employees to care about benefits year-round, and a positive user experience can help do just that.
Greater productivity – When employees are able to successfully navigate and use a solution, it improves efficiency and productivity for everyone. Imagine an open enrollment process where every employee feels assured in making benefits decisions and managing the process on their own. While that scenario will likely never be reality, a positive user experience can improve employee confidence and help them make more informed decisions.
Employee satisfaction – Benefits are an important aspect of recruiting and retaining employees. In fact, according to the annual Employee Benefit Trends Study, 50 percent of surveyed employees said that benefits are an important reason why they stay at their jobs. A positive user experience can bolster your organization's benefits offering and make it an attractive aspect of working there for both current and potential employees.
Making positive user experience a reality
Benefits administrators are not engineers or software designers, so implementing a positive user experience for your organization may seem an impossible task. Not so. Benefits administrators can:
Find the right benefits partner – There are numerous benefits software solutions on the market and each offers something unique. If your employees are frustrated with your current solution, consider finding and implementing a new one that better meets their needs. If you're unsure of how to start, check out our post on how to issue a Request for Proposal (RFP) and find a new vendor partner.
Be a resource – While many software solutions are designed to help employees make smarter benefits decisions, benefits administrators can and should also play a starring role. Be an expert resource for employees who need additional clarity about their options and make sure materials – such as a list of benefits carriers, enrollment deadlines and details about wellness programs – are easily available to employees. The benefits process will go much smoother if employees feel supported and educated.
Listen to employees – Regularly communicate with employees about the benefits process. Gather feedback from them that helps you understand how the benefits process can be improved. The more you know about how employees perceive the benefits process, the better you will be able to enhance their experience.
Click here to learn more about how user experience can drive a better benefits experience. And be sure to check back for more content on how to improve and evolve your organization's benefits process.