Posted on Tuesday, November 17, 2020 by Marcy Klipfel
Even in the face of high unemployment, employees continue to voluntarily leave their jobs in record numbers.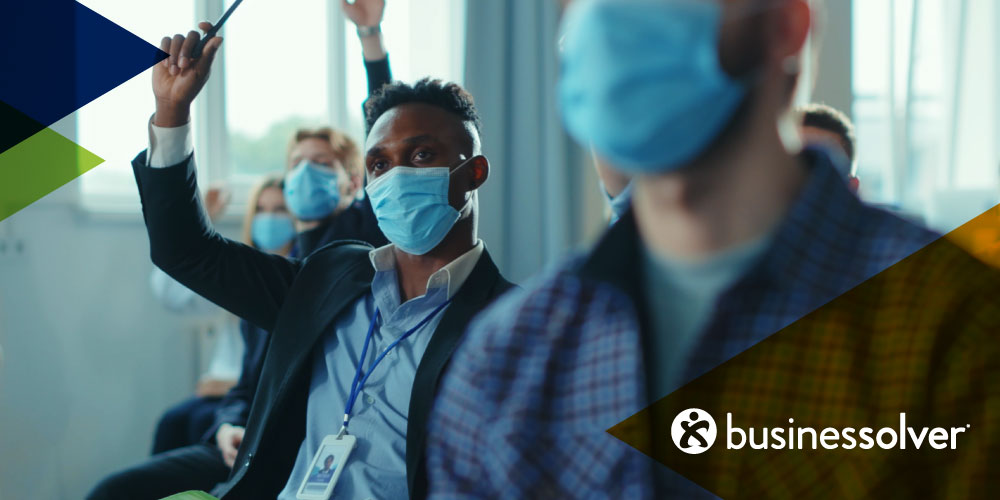 COVID-19 headlines have often focused on the job losses associated with the economic impacts of the pandemic, but there's more to the story. Even as millions of Americans lost or were furloughed from jobs, others were actively choosing to jump ship.
Some are women who have been disproportionately bearing the brunt of juggling child care responsibility with work, along with new and sometimes unrealistic expectations around productivity and performance.
But, even when taking into account the unprecedented exodus of women from the workplace as a result of COVID-related pressures, there are still many people simply seeking and taking new career opportunities.
During the last several years, retention has been top-of-mind for HR professionals as record numbers of employees took advantage of a tight labor market to find greener pastures. 2019 saw the highest voluntary turnover in two decades with a seasonally adjusted annual rate of 2.4%. According to the Bureau of Labor Statistics, in May of 2020, the rate had fallen to 1.6%, but by September it had rebounded to 2.1%.
According to research by The Work Institute, the number-one reason exiting employees cite for quitting is lack of career opportunity which includes such factors as the type of work, going back to school and promotion/advancement. Out of the factors tracked in this annual study only a lack of growth and development has consistently trended upward since 2010.
As the rate of voluntary termination demonstrates, despite a global pandemic, employees are hungry for the opportunity to increase their skills and they are willing to leave to find it.
With a workforce that may already be slim as a result of layoffs, employers can't afford to lose any of their remaining talent, especially when opening a replacement requisition may be challenging if not downright impossible.
What might also be impossible is implementing new or costly reskilling programs. However, there are still techniques that cost little or nothing and can go a long way toward feeding employees' appetite for growth opportunities.
Make sure managers keep in contact with their direct reports. Managers are the ones mostly responsible for employees' career development, so it's important for them to continue the development conversation even if programs might be on pause. When new work is assigned, managers should stress how this project or task represents a growth opportunity and provide constructive feedback as work progresses and is completed.
Offer time for employees to take advantage of online learning opportunities. There are myriad free learning options and employees often have insights into what's available that fits their interests. As part of career development plans, include some time each week or month for the employee to leverage online seminars or classes.
Discuss the longer-term strategy. Conversations around growth should extend beyond the next pay period for employees to feel there's a good reason for them to stick around. Honest dialog about the future can boost employee loyalty and ensure managers have a bead on what employees may be flight risks.
Now is the time to redouble focus on employee growth and development, as reskilling is an area that employees, HR professionals and CEOs all see as contributing to organizational success. Even without huge budgets, organizations can—and should–empower front-line managers to encourage and support employee growth.
Employers that are empathetic have a natural focus on employee growth and reskilling, which can translate into a competitive advantage. Learn more about the link between empathy and employee development in this e-book below.
{{cta('f85063d5-89e0-436e-a4d6-bd3e8624841f')}}