Posted on Tuesday, March 12, 2019 by Bridget Mortland
As I'm sure many of you can relate, sports rule the weekends in my household.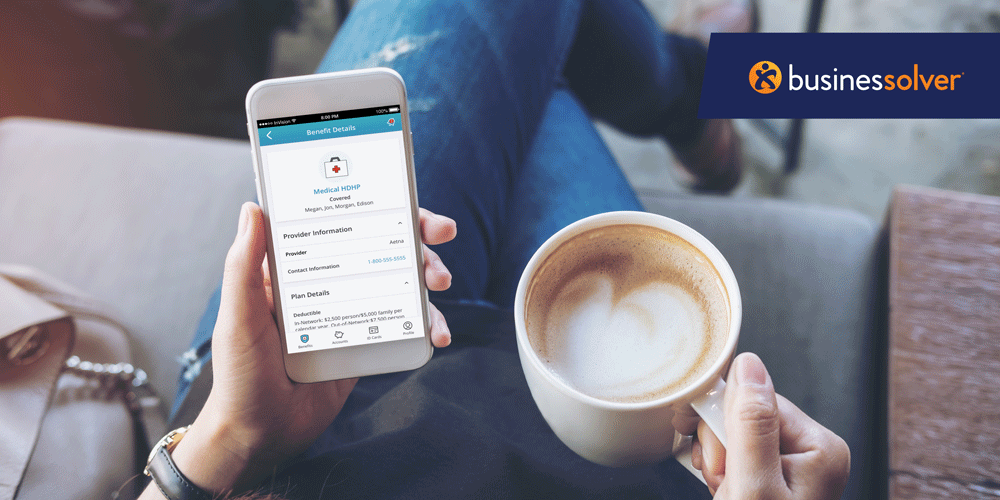 Every Saturday and Sunday, we find ourselves jumping from city to city for baseball games or soccer tournaments. Even during the offseason, we spend our days rushing from practice to sports workshops in order to prepare for the upcoming season. And it got me thinking…
For most of us in the benefits industry, we are in our own "off-season." The time when the dust of Annual Enrollment and January plan changes have settled, and we are starting to prepare our strategies for the coming year so we have a successful AE season.
Just like you wouldn't go into a baseball game without a bat, you shouldn't start thinking about AE without thinking about how you can use mobile to reach, teach, and provide a new outlet for your employees to engage with their benefits. Why?
We spend more time on our phones than any other device.
We all know phones are the dominant tool for communicating in our lives. Whether you are calling a friend, texting your kids, or emailing your co-worker, we are on our phones a lot.
And there's good reason for why we spend so much time on our phones, it's easy and convenient with all the information we need right at our finger tips. Whether we are shopping for groceries, managing our bank accounts or even enrolling in benefits, our phones can give us easy access to all of it.
With a mobile culture, we want self-service.
As the generations in the workforce shift, so do the expectations of how we manage our lives. Millennials and Gen Xers make up the majority of the workforce and all but 10 percent of them have access to a smartphone.
Thanks to those smartphones, our workforce is looking for self-service options that make it easy for them to accomplish tasks on their own, and with little waste. They expect a consumer experience that gives them quick access to accomplish a task (on their own) and if they have questions, they want them answered quickly.
In fact, 66 percent of consumers expect a response to their query on the same day, and over 40 percent expect a reply within the hour. So how do we best meet those demands?
Think mobile first.
Do you have employees who work on the line all day with no access to their computer? Despite this, guess how many own smart phones they access during lunch or breaks or as soon as they clock out for the day? Mobile is your opportunity to reach them in new ways, where they already are.
On the flip side, maybe your workforce does sit behind desks. A quick survey would tell you they still read a good majority of their emails from their phone, (remember three quarters of Americans check email on their phones.)
Understanding the demands and knowing that the vast majority of your employees have a smartphone, now is the time to take your benefits strategy mobile.
Leverage a Mobile App – Apps like our MyChoice Mobile App make it easy for your employees to manage their benefits throughout the year. There are options in the app to upload their ID cards for when they are out and about and also to review plan details while at the doctor.
Communicate early – Engage your workforce through targeted communications to add your benefits app now so they can enroll in their benefits right from the application when Annual Enrollment comes around. Trying to educate them about their benefit changes and to download an app right before AE is too much information for them to take action on successfully.
Equip them with the right tools – As mobile consumers, your workforce want answers quickly. Make sure your app provides easy access to customer information and allows them to upload any required documentation. For example, Sofia, our personal benefits assistant, is available for employee questions 24/7 right from the MyChoice Mobile App.
In our own "offseason", we recently updated our MyChoice Mobile App with a slick new user interface and more account options, including one-click access to Consumer Account balances and claim details. This was important to us as we focus our innovation on providing a mobile first experience for all of our Benefitsolver users.
Ready to engage in a mobile benefits strategy this year? Learn more about our MyChoice Mobile App here.
Want to learn more about our other exciting product updates?
{{cta('e2c55b21-fb90-4d4b-9a74-77a6305e3f66′,'justifycenter')}}