Posted on Monday, February 25, 2019 by Rae Shanahan
The Significance of Benefits and Perks
In January 2019, the American economy added 304,000 jobs, surpassing expectations and serving as a reminder that we're in a job-seekers market.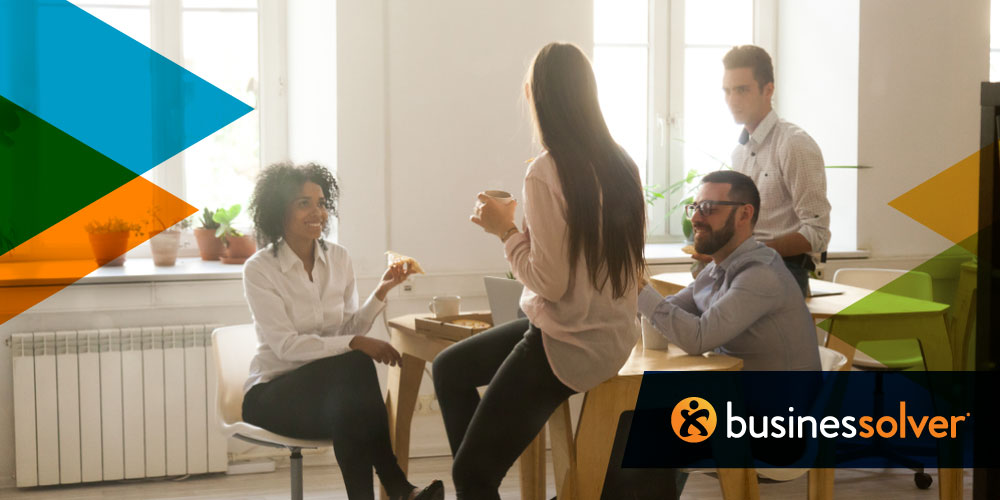 For employers, it's more important than ever to offer competitive compensation not only to attract new talent but to retain current employees as well.
As a result, benefits and extra perks at work have taken on a new significance. In fact, 78 percent of employees in a recent survey said they were likely to stay with their employer because of their benefits. But what exactly is a benefit? And what is the difference between a benefit and a perk? Is it a matter of semantics, or is there a meaningful distinction to employees that can impact your compensation, recruitment, and retention strategies? Before your leadership and HR professionals can develop attractive compensation packages, consider these learnings on benefits versus perks:
Perks vs Benefits: What's the Difference?
While there isn't a hard and fast rule, a helpful distinction between benefits and perks is this: benefits are non-wage compensation that supplements an employee's salary. Essentially, benefits pay for expenses that an employee would have to cover with their income, such as health insurance, savings for retirement, and transportation costs for commuting to and from work each day.
Perks, on the other hand, are extra rewards or incentives on top of salary and non-wage compensation. They are frequently "experiential" in nature, meaning they provide an experience for an employee but aren't necessarily a form of compensation (see some specific examples below). Of course, there is room for discussion around whether a particular program or free item counts as a benefit or a perk, but when it comes to the extras that go above and beyond traditional benefits, we're seeing them become more valuable to employees.
Perk Growing in Popularity
As benefits like health coverage and 401(k) contributions become table stakes, perks can act as the "nice to haves" or "over and above" that sway an employee's decision to take a job offer with your company, or to stay and not take an offer with a different organization. The following are examples of perks that are growing in popularity.
Employee recognition
When someone does great work or meets an important milestone, employers should recognize that to make them feel valued for their contributions. Whether it's awards or company-wide shout-outs, a program to highlight employee excellence and achievements is a great perk that enhances the employee experience, especially when they can also be awarded by peers and colleagues. One way to make this tangible for employees is to offer a points-driven program where employees can earn points for their accomplishments, and they redeem them for items (think Apple Watches and Fitbits), or events such as sports tickets or local attraction/museum passes. Through our internal appreciation platform, called The Road, our employees recognized their peers 35,600 times in 2018.
Volunteer time
When employees donate time to a cause that they're passionate about, it enriches their lives and their communities. At Businessolver, we've seen the positive impact that employees can make volunteering in their communities. So when employers set aside time for them to do so, it eases employees' stress about adding another commitment to their already busy lives, and it gives them the opportunity to have a rewarding experience they may not otherwise have.
Free food and snacks
Offering food and snacks to employees not only saves them money, but also time since it reduces the need to prepare and pack food. Even just providing free coffee can be a valued perk, as employees feel like they're walking into their kitchen to easily grab a snack or a drink before getting back to work.
---
Attracting and retaining employees requires listening to their needs and developing creative solutions, so a robust mix of benefits and perks can be a powerful tool in your organization's compensation, recruitment and retention toolboxes.
97 percent of CEOs, HR pros, and employees agree that benefits are a good way for an organization to demonstrate empathy. But there are 4 benefits that particularly stand out from the crowd.